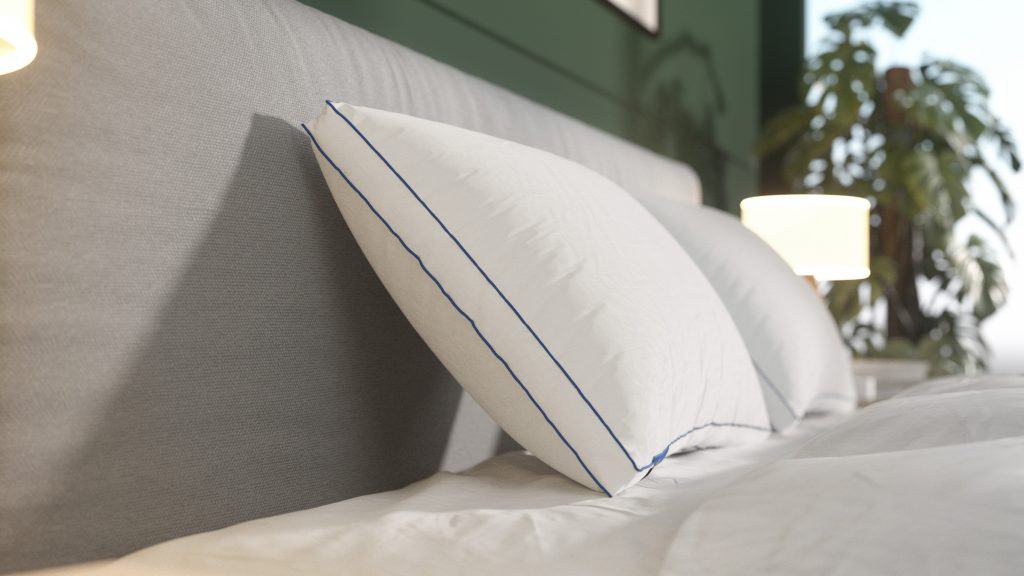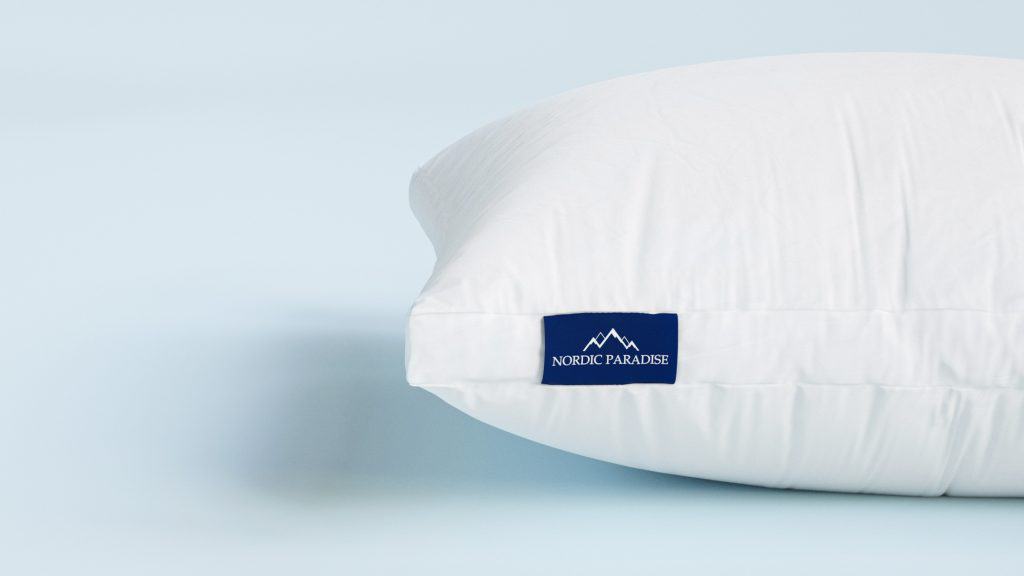 Dual Comfort Pillow
Support: Medium-Firm
3-chamber down pillow with a firm core and soft outer surface
Starting at
€

65,00
VAT inc.
Buy Now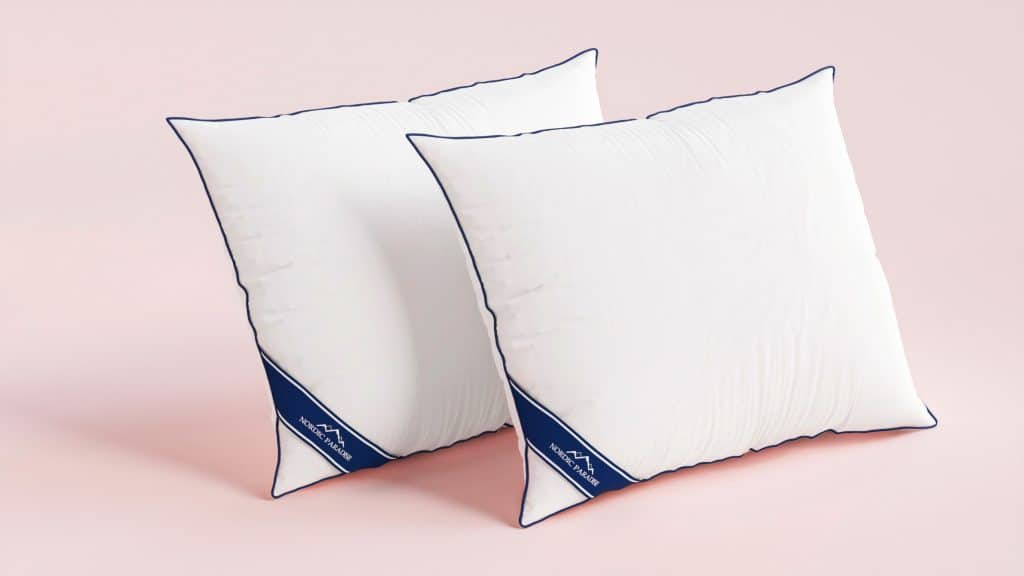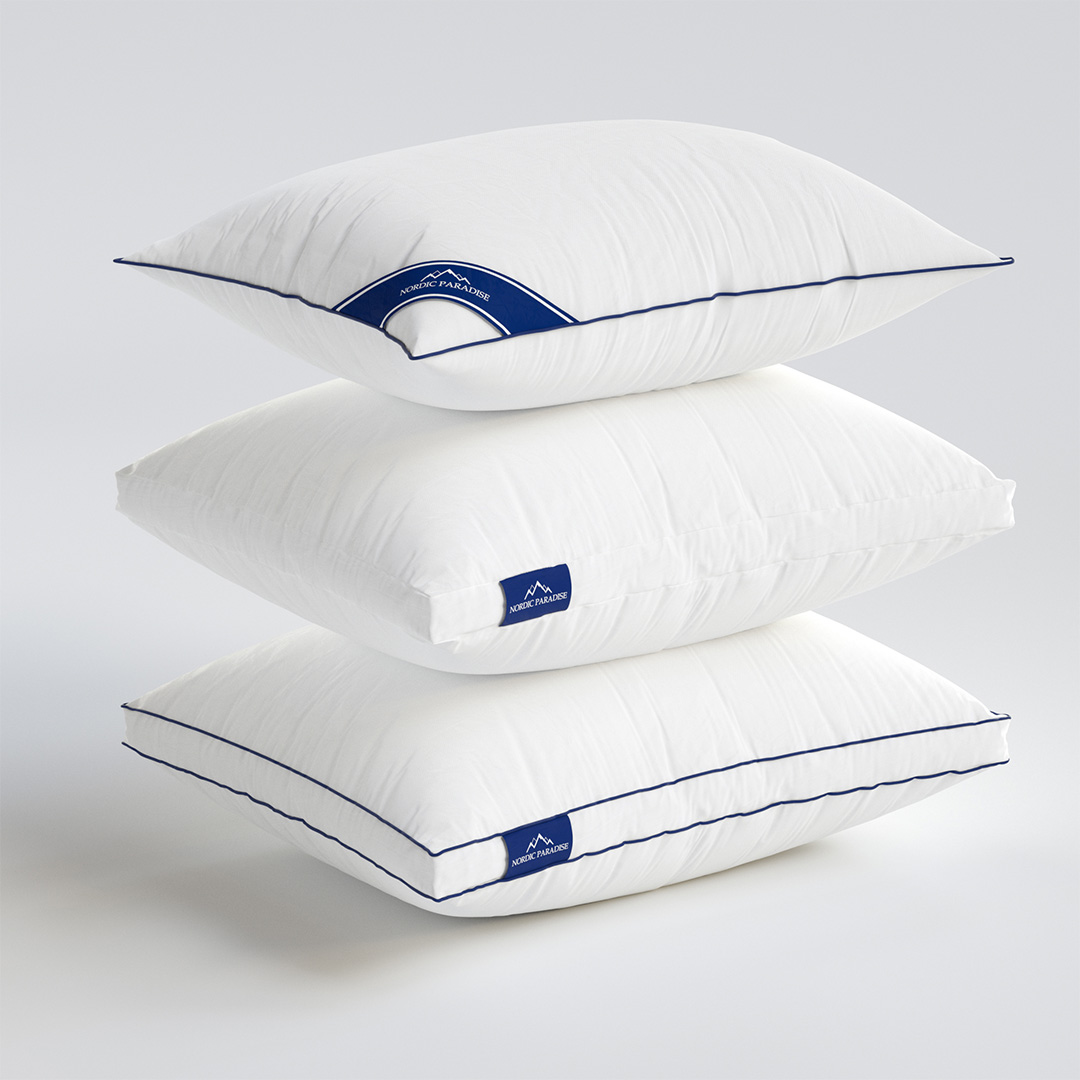 The advantages of a natural down and feather pillow
Retains its volume & easy to fluff
Breathable cotton textile
Thermoregulating breathable filling
100% recyclable and biodegradable
Very long lifetime (5 -10 years)
The best pillow for you
A third of your life is spent on your pillow so it's important to make the right choice! With our all-natural collection of pillows with different levels of softness and support, we have a suitable pillow for every sleeping position.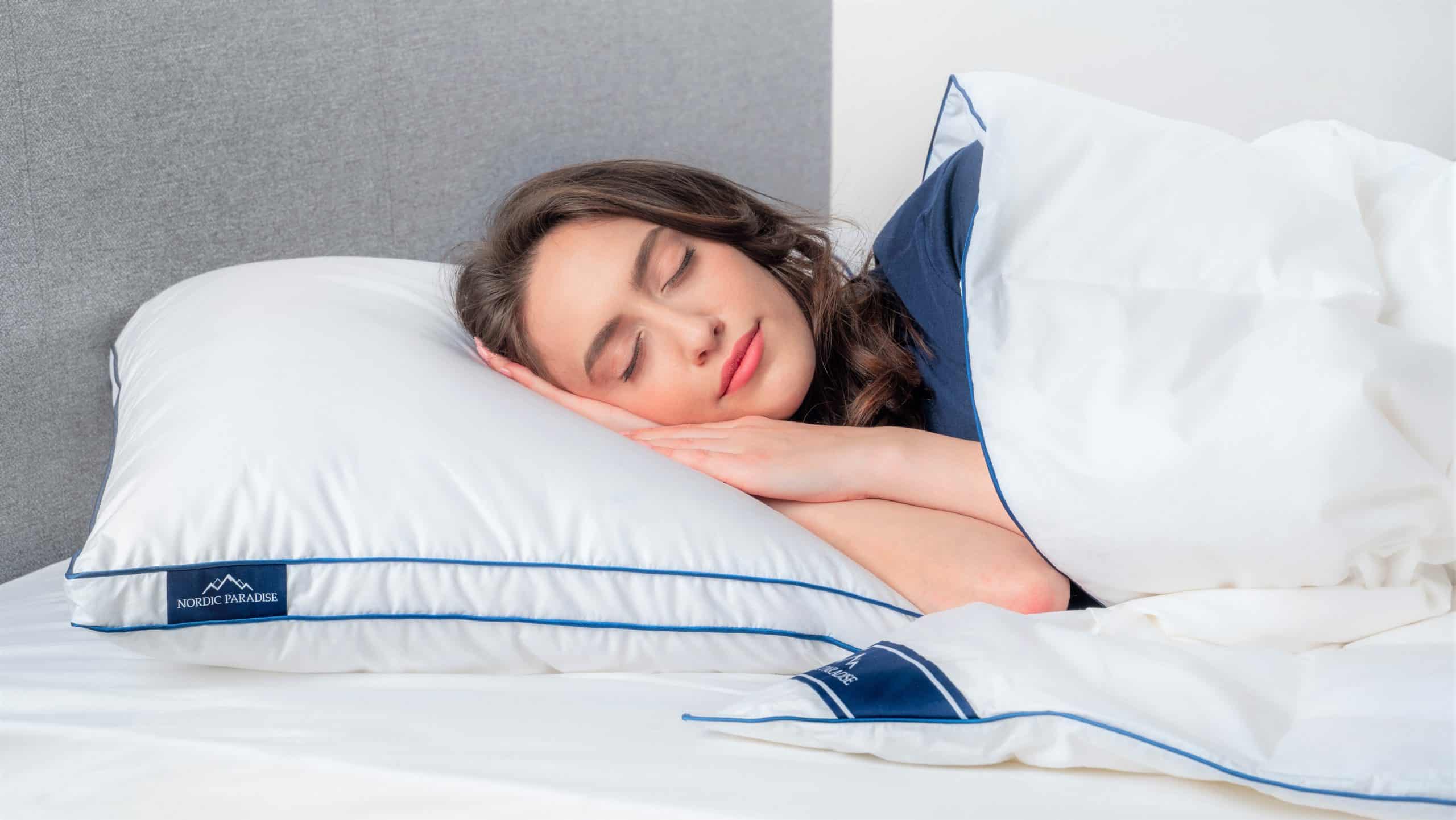 Different softness and support
The perfect pillow depends on the type of sleeper you are. That's why our Nordic Paradise pillows are specially designed to provide a solution for every sleeping position.
Shop your pillow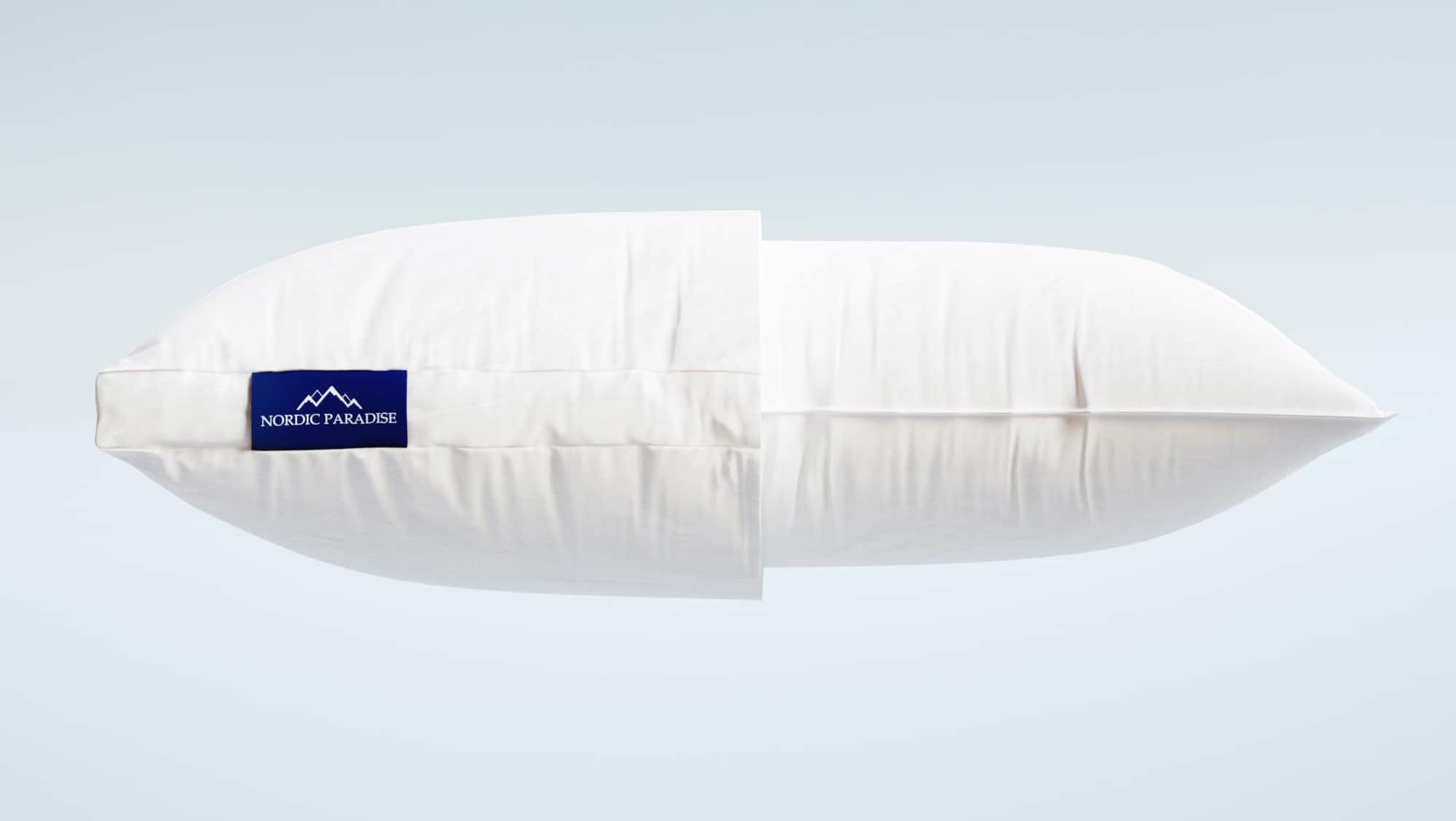 See why our customers love their Nordic Paradise Pillow
Fine pillow
I am also very happy with this. I am a side sleeper and also like to lie on my back. My neck hurts easily and I haven't had any problems with this now. The pillow is firm without being hard.
Lovely soft pillow!
I have been sleeping on your pillow for several months now and I am still very satisfied! The pillow feels nice and soft and is well-filled, giving good support. Definitely recommended!
Good pillow
Super fast delivery with no administrative problems. Excellent pillow. Nicely crafted. Quite satisfied after my brief use.

See all reviews

See all reviews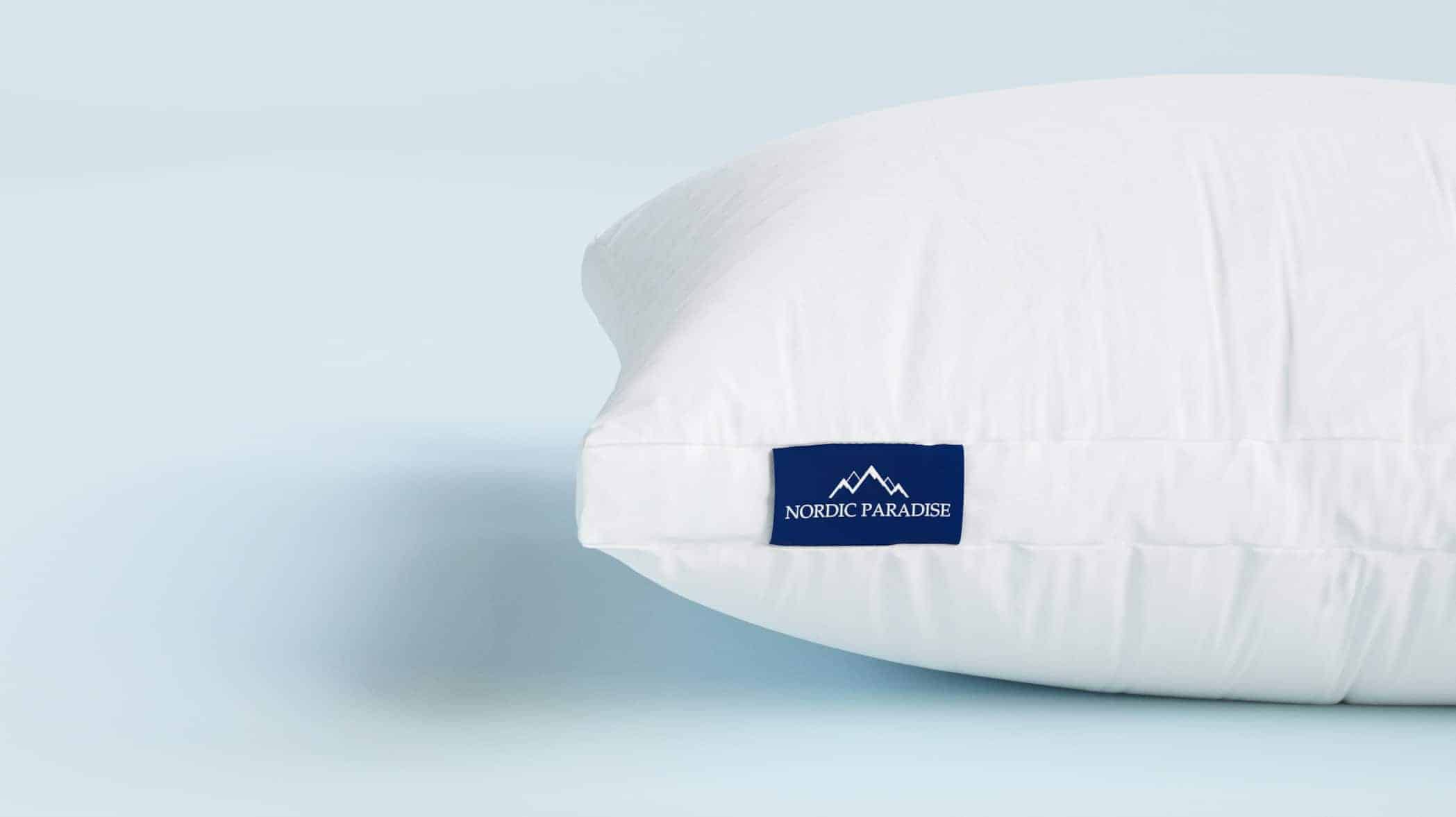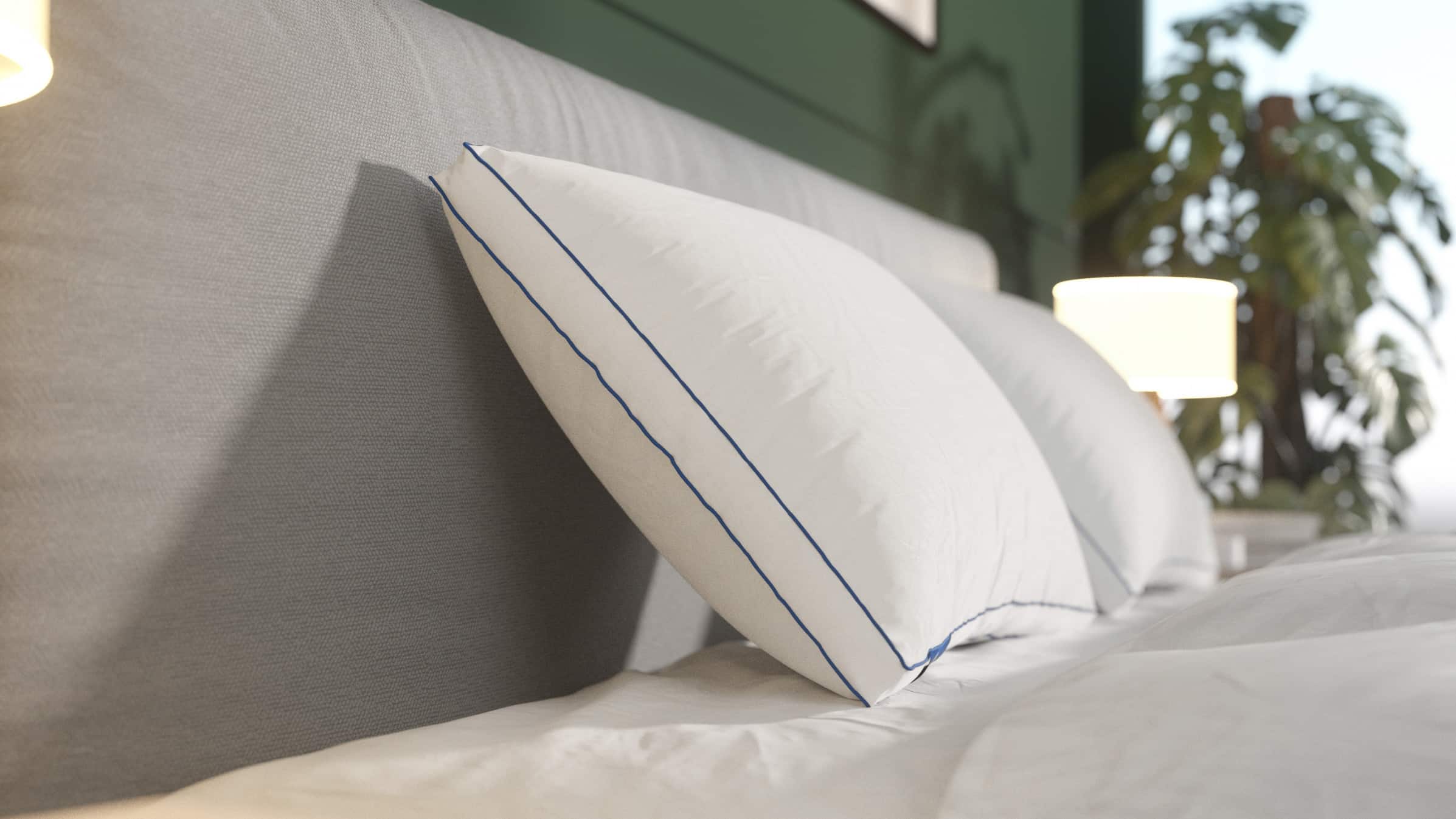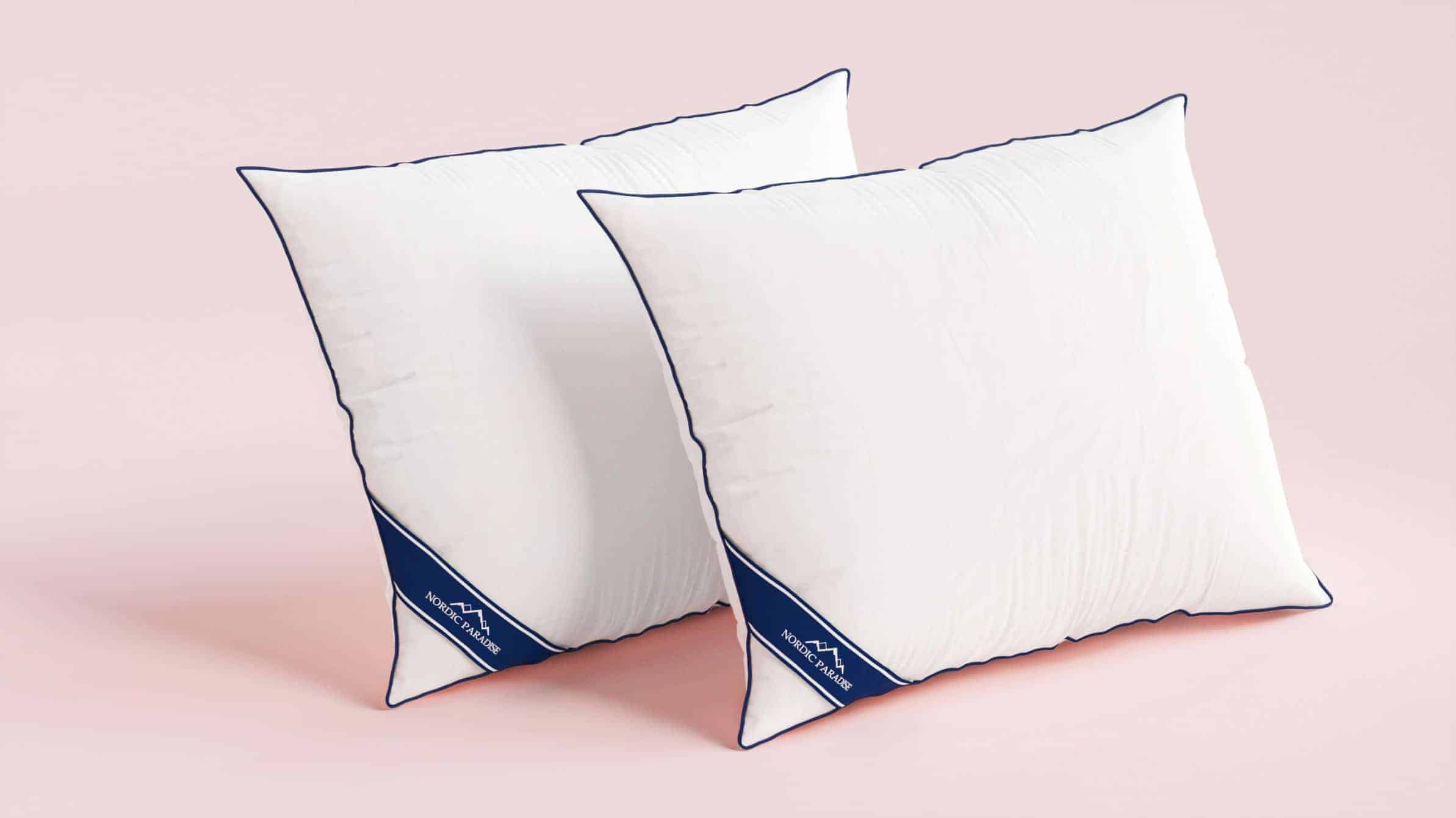 What makes our pillows so special?

100% Natural
All our pillows are made from 100% natural materials, giving them a much longer lifespan compared to most synthetic alternatives. They are also completely recyclable and biodegradable!

Thermoregulating & breathable
The down inside our pillows regulates your body temperature and humidity in a natural way. This prevents overheating and sweating, making it perfect for every season.

Long lifetime
A down pillow has an average life of 5 - 10 years. For synthetic pillows, it is recommended to replace your pillow every 2 - 3 years. A down pillow is easy to fluff up, so it retains its volume for years!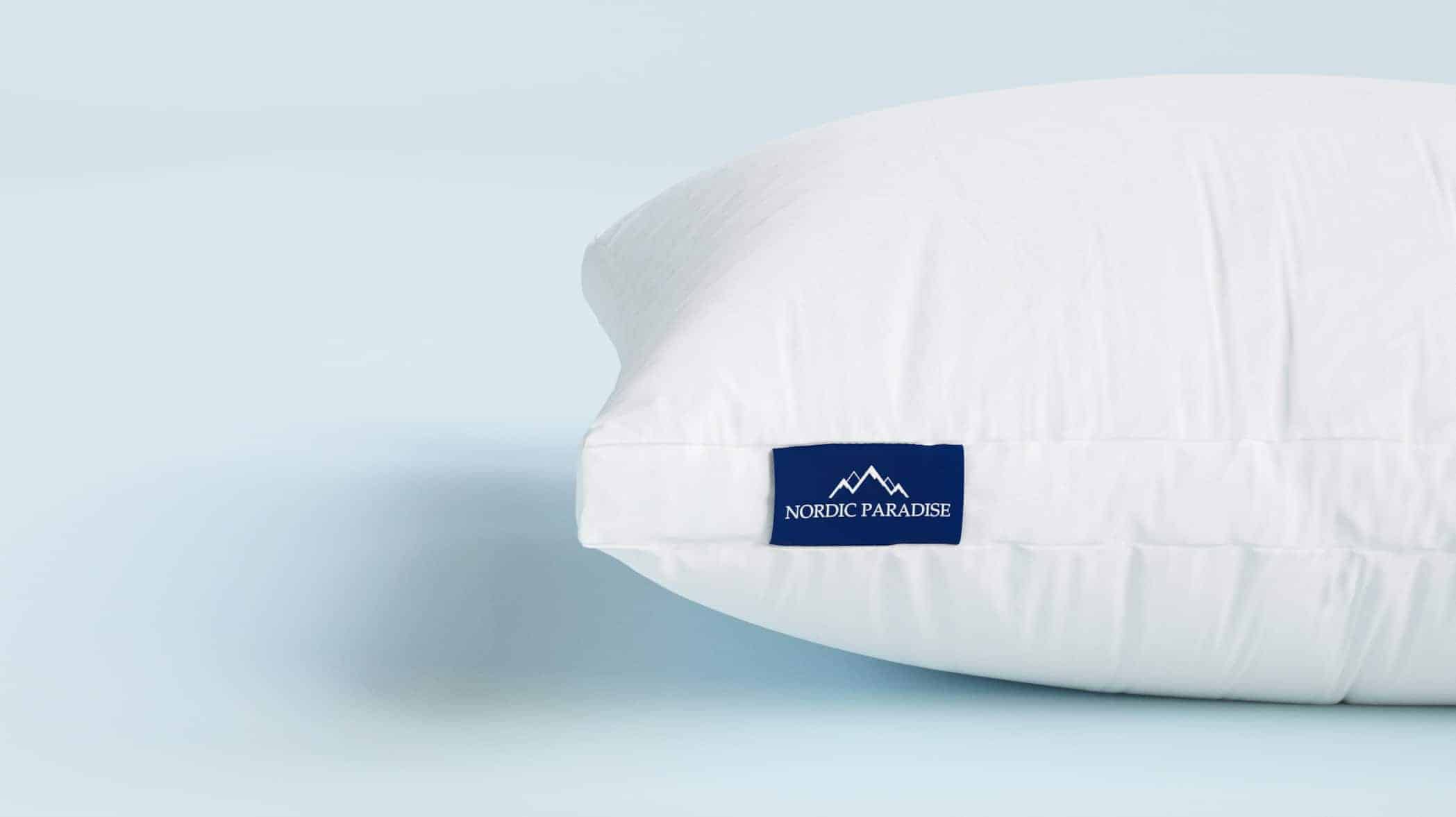 Highlighted Product
Highlighted Product Dual Comfort Pillow
The 3 chamber structure of this pillow gives you the perfect support in all sleeping positions. The outside chambers are filled with fluffy down that gives the pillow a voluminous and soft sensation. The inner chamber is firmly filled with feathers to provide you with good support. The pillow-in-pillow design gives you an optimal comfort.
Starting at
€

65,00
VAT inc.
Shop This Pillow
See all reviews
How's your sleep? Mine is great!


Frequently asked questions
What is the difference between a down and feather pillow compared to a synthetic pillow?

A down and feather pillow has an average lifespan of 5 to 10 years, for synthetic pillows with a polyester filling this is only 2 years before you need to replace your pillow. The longer lifespan is due to the very quick recovery ability of the down and feather filling. The loose structure of the filling keeps the pillow in a perfect shape and prevents it from packing together and making stuffing in your pillow. It is also very easy to plump up your pillow so that it retains its volume for years to come.
Can I have an allergic reaction from down and feathers?

No, down does not cause allergic reactions. Down and feathers are made of keratin. This is the same material that is found in your hair and nails. Allergic reactions are usually caused by dust mites. However, the textiles used for our pillows keep dust mites out to protect your health.
Are Nordic Paradise pillows all-natural?

Yes, all our Nordic Paradise pillows are made with a 100% cotton fabric and a down and feather filling.This gives an optimal natural sleep experience….
What is the best pillow for me?

Which pillow is best for you depends mainly on your sleeping position and personal preference. The most important aspect of the pillow you choose is its softness or firmness.

If you are a side sleeper: the Classic feather pillow provides firm support. This will help you keep your spine and neck balanced and prevent back pain in the morning. The Dual Comfort pillow is also a good option if you prefer a slightly softer filling.

If you are a stomach sleeper: the Deluxe Down pillow feels like you are sleeping on a cloud. The ultra-soft down filling keeps your head from being bent upward and keeps your body in a good position.

If you are a back sleeper: the Dual Comfort down pillow offers medium firm support that provides the optimal balance for your head when you sleep on your back.

If you are a restless sleeper: the Dual Comfort down pillow is the best of both worlds and gives you the best support in all sleeping positions.
Do I have a warranty on my Nordic Paradise pillow?

Yes, all Nordic Paradise pillows come with a 2-year warranty against manufacturing defects or damage from normal use. All the more reason for us to pay the utmost attention to every detail in the production of our down comforters and pillows!
How do I wash my Nordic Paradise pillow?

Washing a down and feather pillow is good for keeping it fresh and clean, but it must be done correctly to avoid loss of quality.

Washing: Always wash two pillows at a time to keep your washing machine balanced. Don't use too much detergent and spin at the highest speed to absorb as much moisture as possible. Be sure to add an extra rinse cycle to remove all soap residue inside.

Tip: Do not use bleach! This can affect the structure of the down and feather filling.

Drying: Drying your pillow is all about patience! It may take several drying sessions before your pillow is completely dry. Make sure it is fully dried to avoid clumping, mold, or unpleasant odors!

Tip: Weigh your pillow before washing and after drying. If your pillow is heavier after drying, it may not be completely dry and an extra drying cycle is recommended.

Tip: add one or three tennis balls to speed up the drying process.
How long does the delivery of my pillow take?

Nordic Paradise offers free fast delivery to Belgium, Netherlands, France, Germany, Denmark, and Luxembourg! For other regions, a small delivery fee may be charged at check-out.
Depending on where you live, delivery will take between 1 and 3 business days. You can use the tracking number in your confirmation email to get the most up-to-date information about your order.