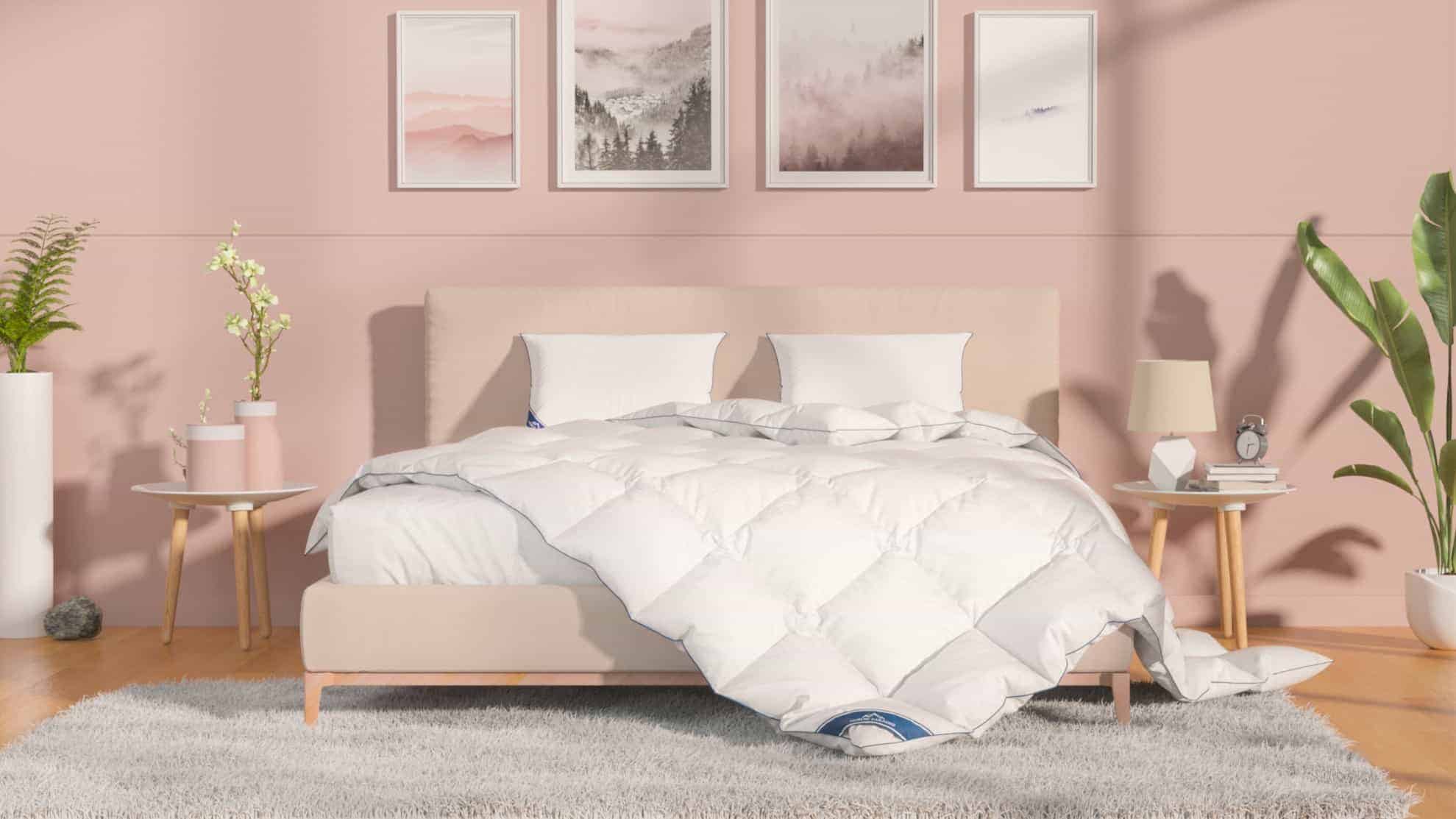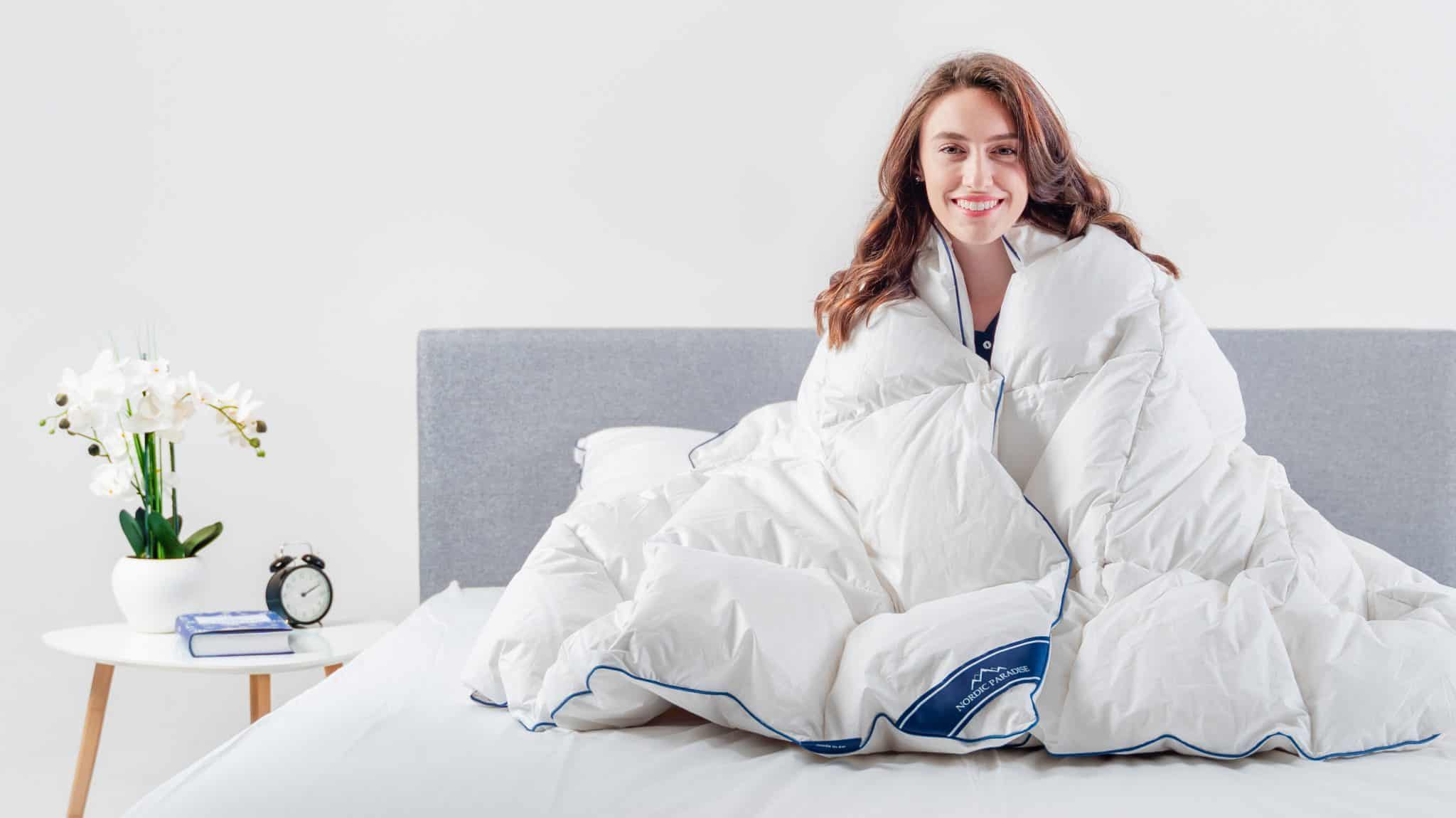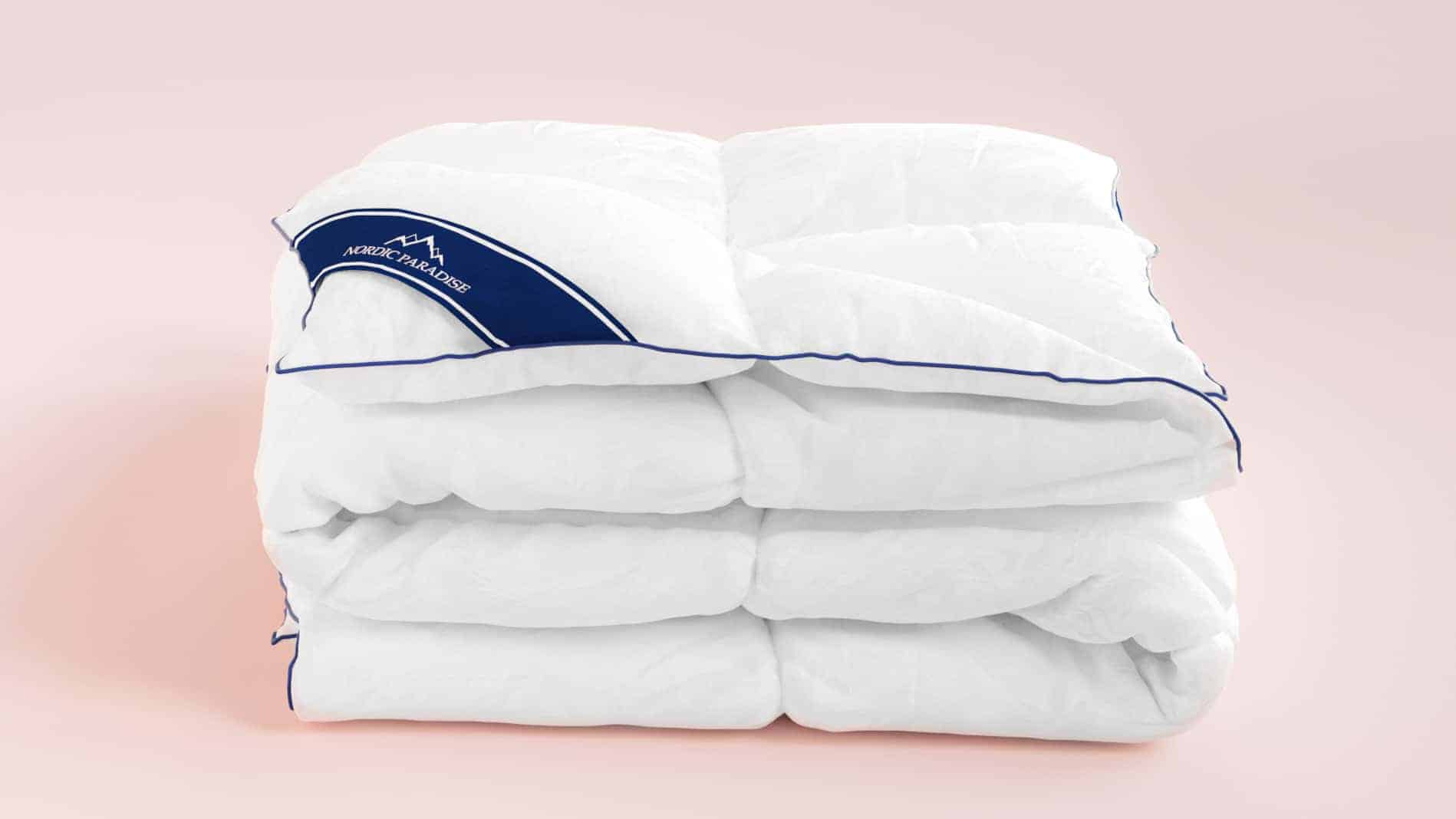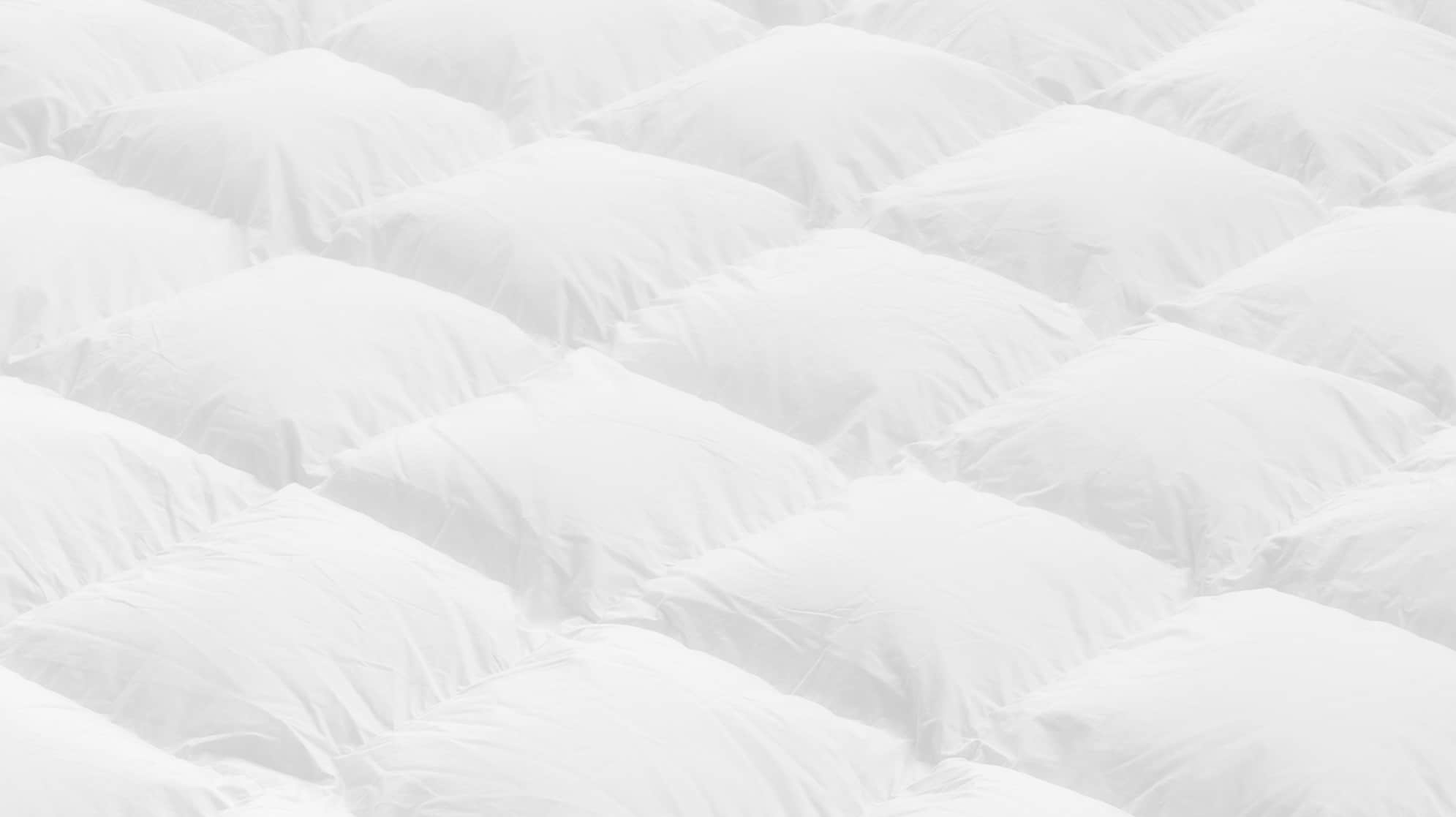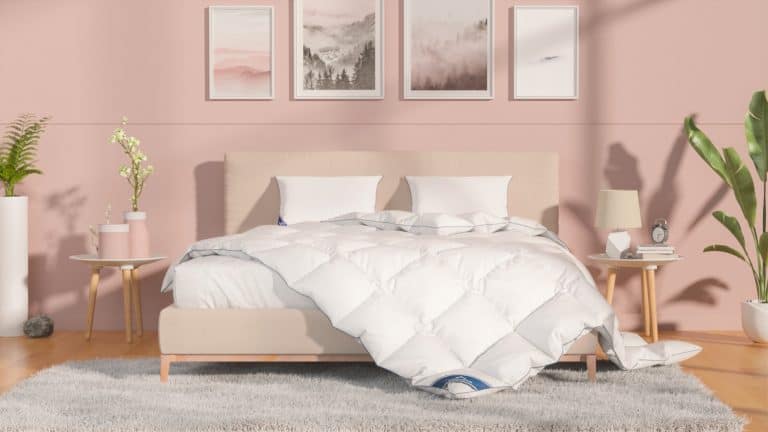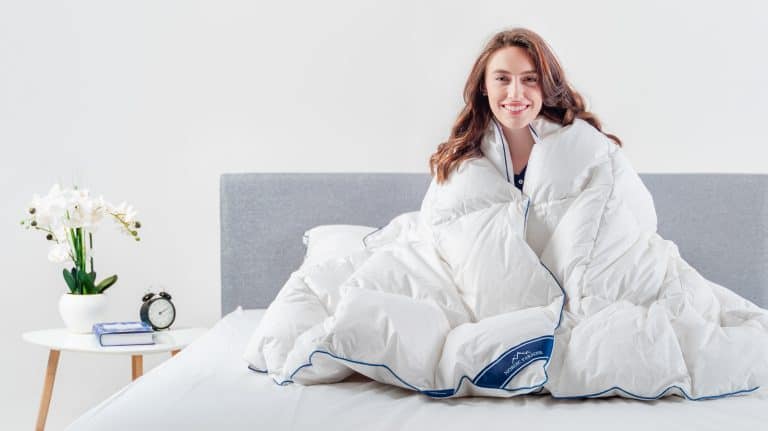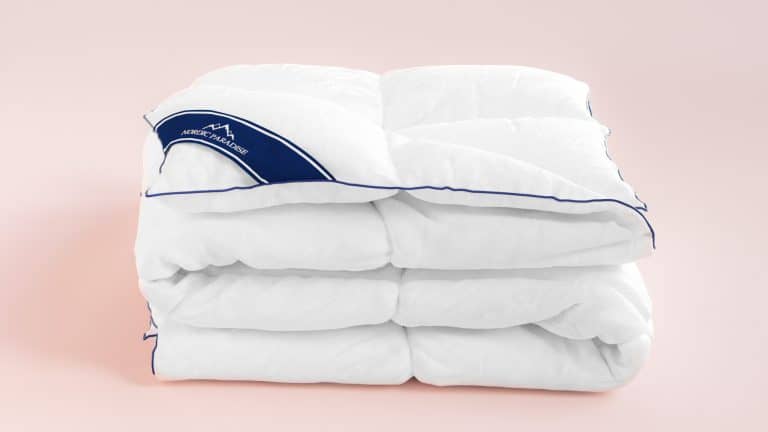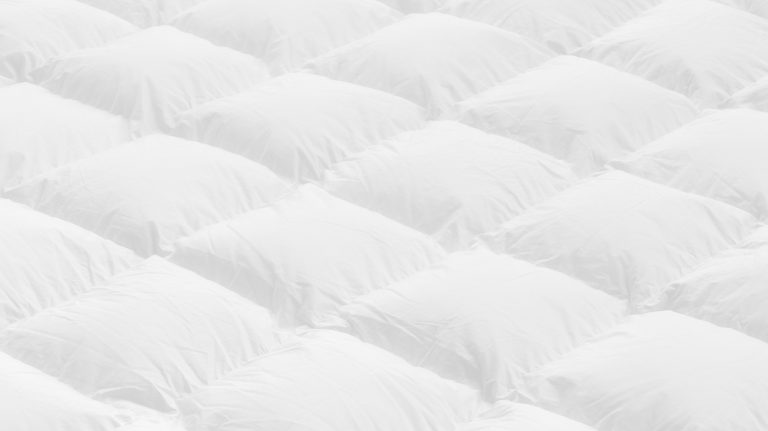 Original Feather Duvet
Starting at €89,50 VAT inc.
Our Original feather duvet is filled with 90% soft feathers and 10% down. The higher weight of a  natural feather filling is a good option for those who prefer a slightly heavier duvet. Enjoy the wonders of natural sleep with our most affordable natural duvet.
Select your product:
Free Fast Shipping!
Free shipping within 1 - 3 working days in Belgium, the Netherlands and Luxembourg. For other countries in the EU, a small transport cost can be added to the checkout. A track & trace code will be provided to track your order.
Free Fast Delivey
30 Nights Trial
2 Year Warranty
Benefits

Budget friendly option

Soft down and feather filling

Heavier relative filling weight compared to pure down

Regulates body temperature and humidity

Made with ethically-sourced down and feathers

Machine washable

Budget friendly duvet
Materials and certifications

100% natural cotton percale shell, 233TC

10% white duck down, 90% soft small feathers

Certifications:

OEKO-TEX standard 100

DownPass

Sustainable European Down guarantee

Made in Europe

According to European Norm: EN 12934
Shipping & Warranty

Free fast shipping within 3 working days for Belgium, the Netherlands and Luxembourg.

For other EU countries your order will arrive within 5 business days. Depending on the country a small shipping fee can be added to your order at the check-out.

All our products are covered by a 2-year warranty period  for manufacturing defects.
Complete your bed
Make your bedroom complete with our down and feather pillows
€0,00 Total, VAT incl.
Checkout
Product specs
Filling material

Type: 90% soft small feathers, 10% new white duck down

Origin: Europe

According to European norm EN12934
Cover

Cover 100% cotton percale, 233TC (thread count)
Warmness

Whether you like it warm or a bit cooler for in the summer, we've got you covered

All-Year

(250gr/m²) : good for moderate climates, not too warm, not too cold

Extra Warm

(400gr/m²) : for winter periods and those who are always cold
Anti-dust mite

Dust mite blocking cotton cover to keep you safe and healthy, machine washable at 60°C
Available sizes

140×200 (EU Single)

140×220 (EU Single XL)

200×220 (EU Double)

240×220 (EU Queen)
Shipping & Warranty

Free shipping: 1 -3 days (you can track your order)

Check the FAQ page for exact delivery times for your country

2 years warranty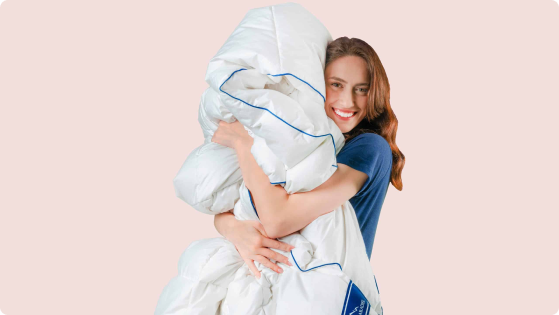 Cuddly feather duvet
The soft small feathers inside our Original feather duvet have a slightly higher weight than down, giving this duvet a higher filling weight. With its voluminous, soft, and slightly heavier filling, it will feel like being cuddled to sleep every single night!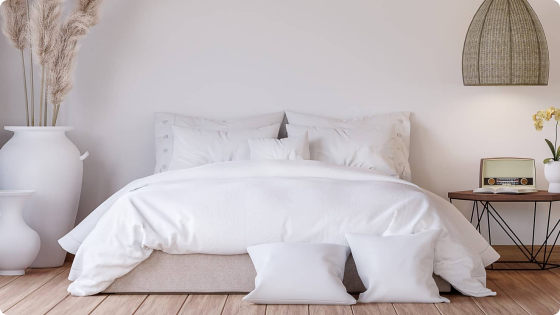 Luxury hotel experience
Bring a luxurious hotel experience into your bedroom with our Original feather duvet!  Enjoy the natural sleep experience that has been loved for centuries with the 90% soft feather and 10% duck down filling!
Shop Your Duvet
Our most affordable natural duvet
All the benefits of a natural comforter at our best price yet!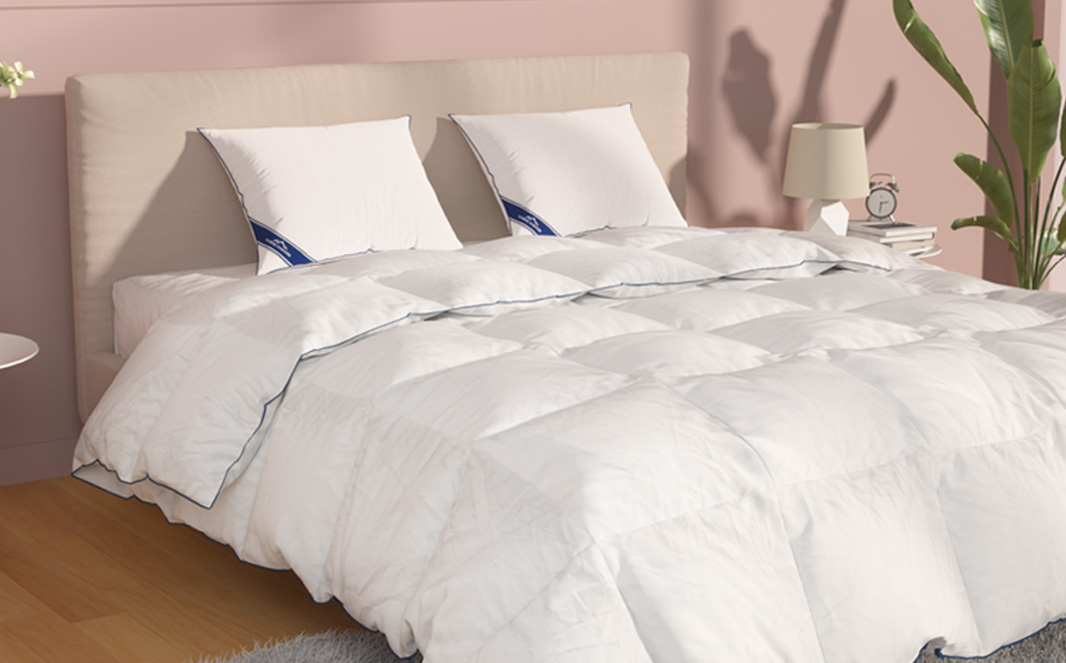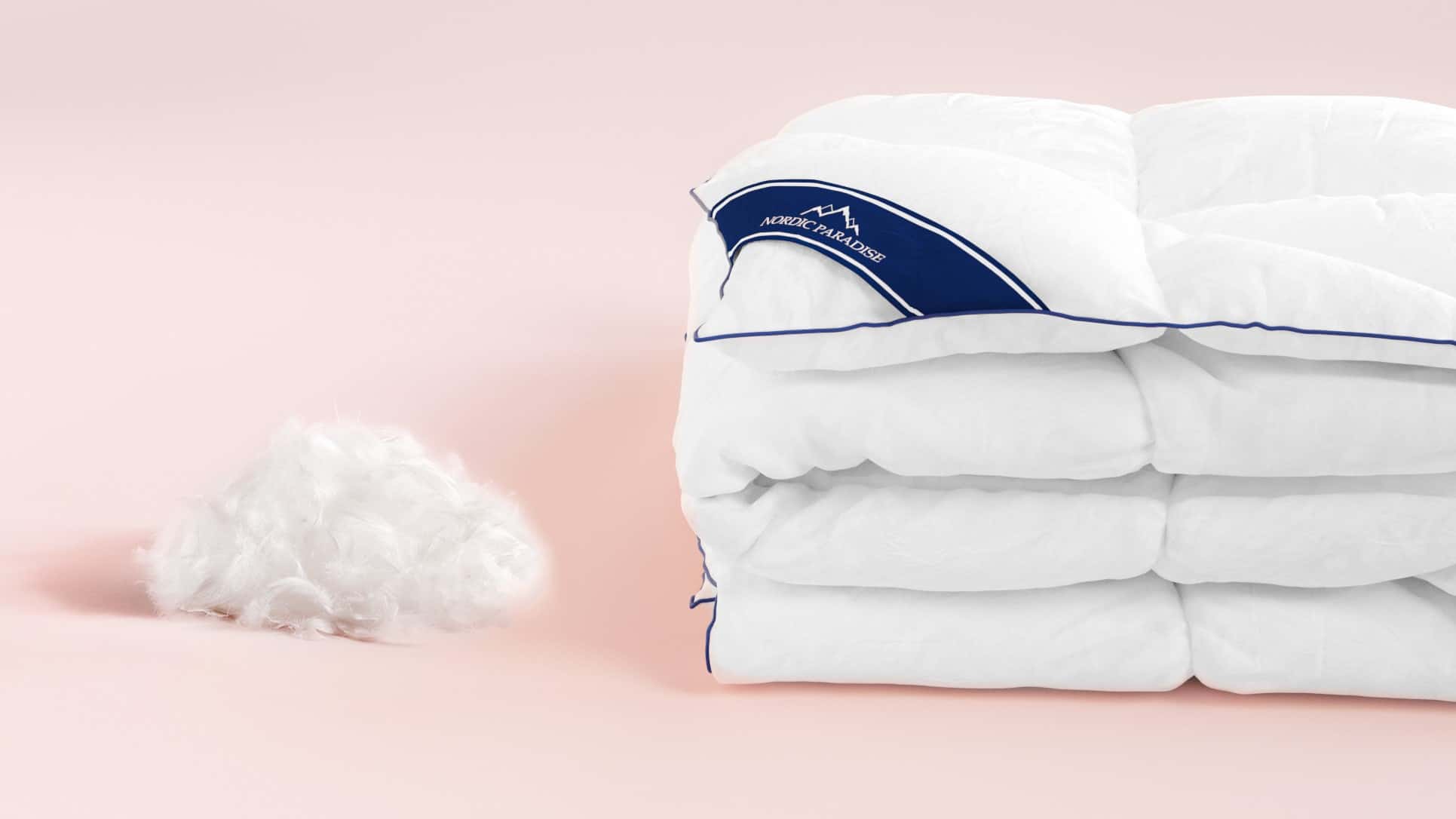 The best feather duvet
With our special selection of soft small feathers and strict laboratory checks in our production, we can confidently say that the down and feather filling in our Original feather duvet is of superior quality compared to other feather duvets. No risk of pointy feathers!
Shop Your Duvet
Frequently Asked Questions
What feathers are used in our Original feather duvet?

Feathers can take many shapes and sizes. They range from very large pointy feathers to very small ones with fluffy down fibres on the bottom and a soft tip. It's these small soft feathers that are specially selected to be used in our Nordic Paradise Original feather duvet. Feathers have a higher relative weight compared to down and because of this our Original Feather duvet has a higher filling weight.
Is the feather and down filling sustainable?

Feathers and down are an upcycled, natural, and biodegradable materials. They are taken out of the waste chain and processed to obtain a high quality natural filling material. All our down and feathers are sources from controlled European farms that comply with the strictest animal right legislations in the world. With this we can guarantee that no live plucking is practiced!
Can I be allergic to down and feathers?

Down and feathers are made of keratin. This is the same material you can find in your hair and nails. When down is properly washed and processed down can be considered as hypoallergenic filling material that we keep you healthy and comfortable night after night!
How can I know which size I need?

Selecting the right size is one of the most important things when buying your duvet. Luckily, there are some simple tips and tricks to follow. The best way is to look at your mattress:

Mattress Size – Recommended Duvet Size90x200cm –

140x200cm or 140x220cm
(The length of 220cm is preferred for adults)

140x200cm – 200x220cm

160x200cm – 200x220cm or 240x220cm
(A width of 240cm will make the duvet fall nicely over your bed)

180x200cm – 240x220cm