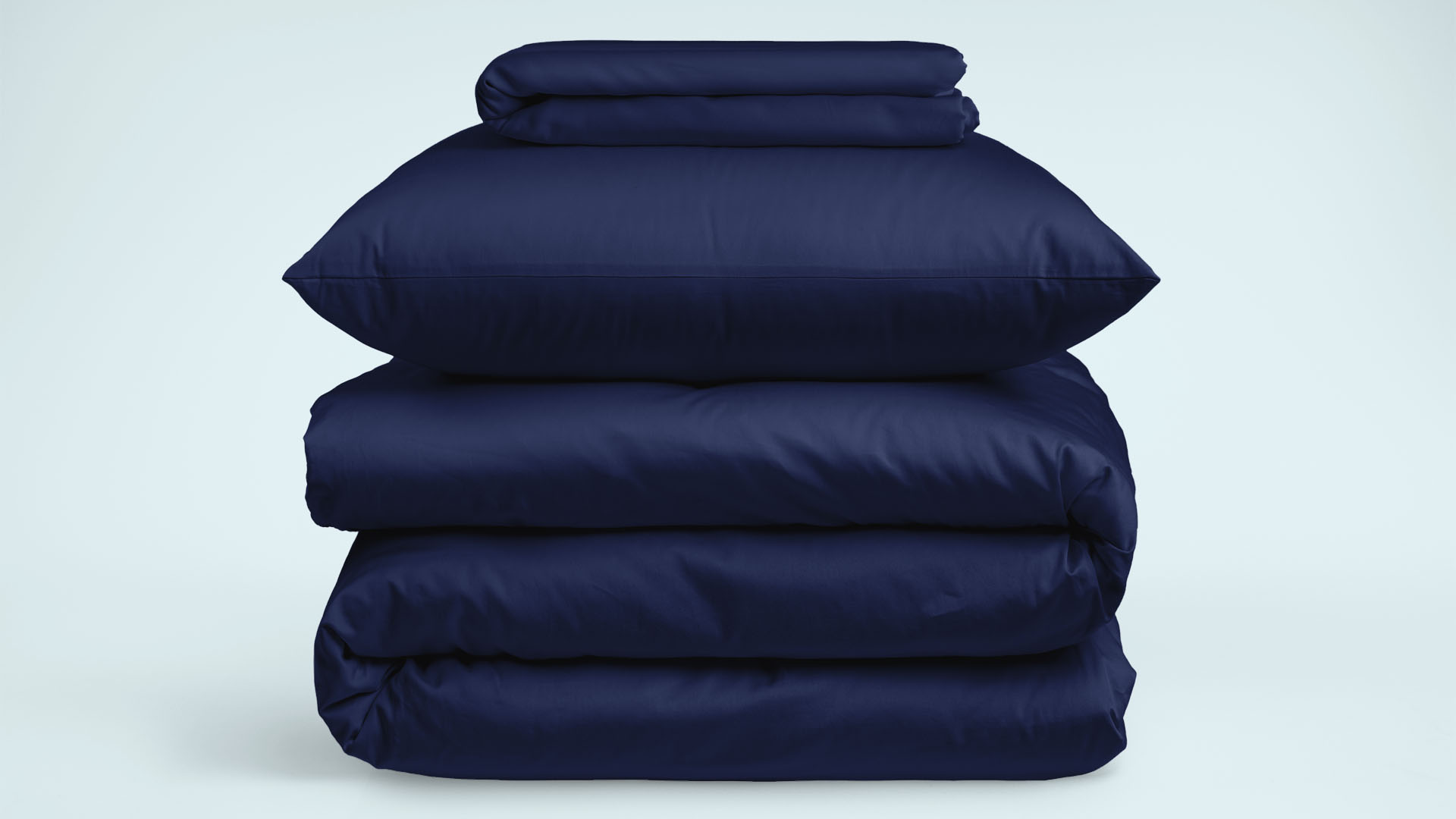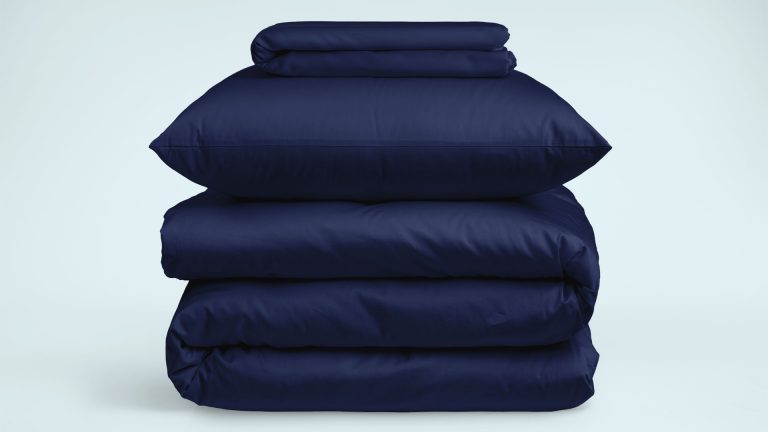 Cotton Sateen Bed Sheet Set
Starting at €95,00 (up to 10% discount) VAT inc.
The perfect finishing touch for your bedroom, our Sateen bed sheet set brings luxury and comfort into your bedroom. Made from 100% natural cotton sateen, our bed sheets are light, soft, and breathable, coming in 6 beautiful color options.
Select your product:
Free Fast Shipping!
Free shipping within 1 - 3 working days in Belgium, the Netherlands and Luxembourg. For other countries in the EU, a small transport cost can be added to the checkout. A track & trace code will be provided to track your order.
Free Fast Delivey
30 Nights Trial
2 Year Warranty
Benefits

Cover yourself with a feeling of luxury and comfort with our cotton sateen sheets and pillowcases

Set of 2 pillowcase
Duvet cover with hidden zipper and corner straps to attach to your duvet
Fitted sheet with corner elastic to attach to your mattress
Soft touch
Breathable cotton textile
Gentle sateen sheen
Hidden zipper closing
Becomes softer after washing
Materials and certifications

Textile:

100% Natural Cotton Sateen

3:1 Sateen Weave

300 Thread Count

OEKO-TEX certified

Made in Europe
Shipping & Warranty

Free fast shipping within 3 working days for Belgium, the Netherlands and Luxembourg.

For other EU countries your order will arrive within 5 business days. Depending on the country a small shipping fee can be added to your order at the check-out.

All our products are covered by a 2-year warranty period  for manufacturing defects.
Complete your bed
Add a down duvet and pillow for your sheets!
€0,00 Total, VAT incl.
Checkout
Product specs
Textile

100% Natural cotton sateen

3:1 Sateen weave

300 Thread count
Colors

Pearl White: soft white

Dream Blue: light pastel blue

Night Sky Blue: dark navy blue

Soft Pink: light and warm pink

Pastel Green: soft light green

Ivory Beige: light and warm beige
Washing instructions

Machine washable at 40°C,

Tumble dry
What's included in the set

Two pillowcases, one duvet cover and one fitted sheet

(fitted sheet is optional)
Product details

Pillowcases: Hidden zipper closing

Duvet cover: Provided with hidden zipper closing and corner straps to attach your duvet to the cover so that it always stays in place

Fitted Sheet: Provided with an all-round elastic and vertical corner elastics to perfectly fit around any mattress up to 32cm high. Each corner also has an elastic strap that stops your mattress cover from coming loose at night.
Shipping & Warranty

Free shipping: 1 – 3 days (you can track your order)

1-year Limited Sheets Warranty
Ultra-soft touch
The Nordic Paradise bed sheets bring the ultimate feeling of comfort and luxury for your bed. The high thread count (300 TC) and sateen weave give the textile it's softness and durability. This makes the cotton sateen bed sheet set the perfect finishing touch to your bedroom!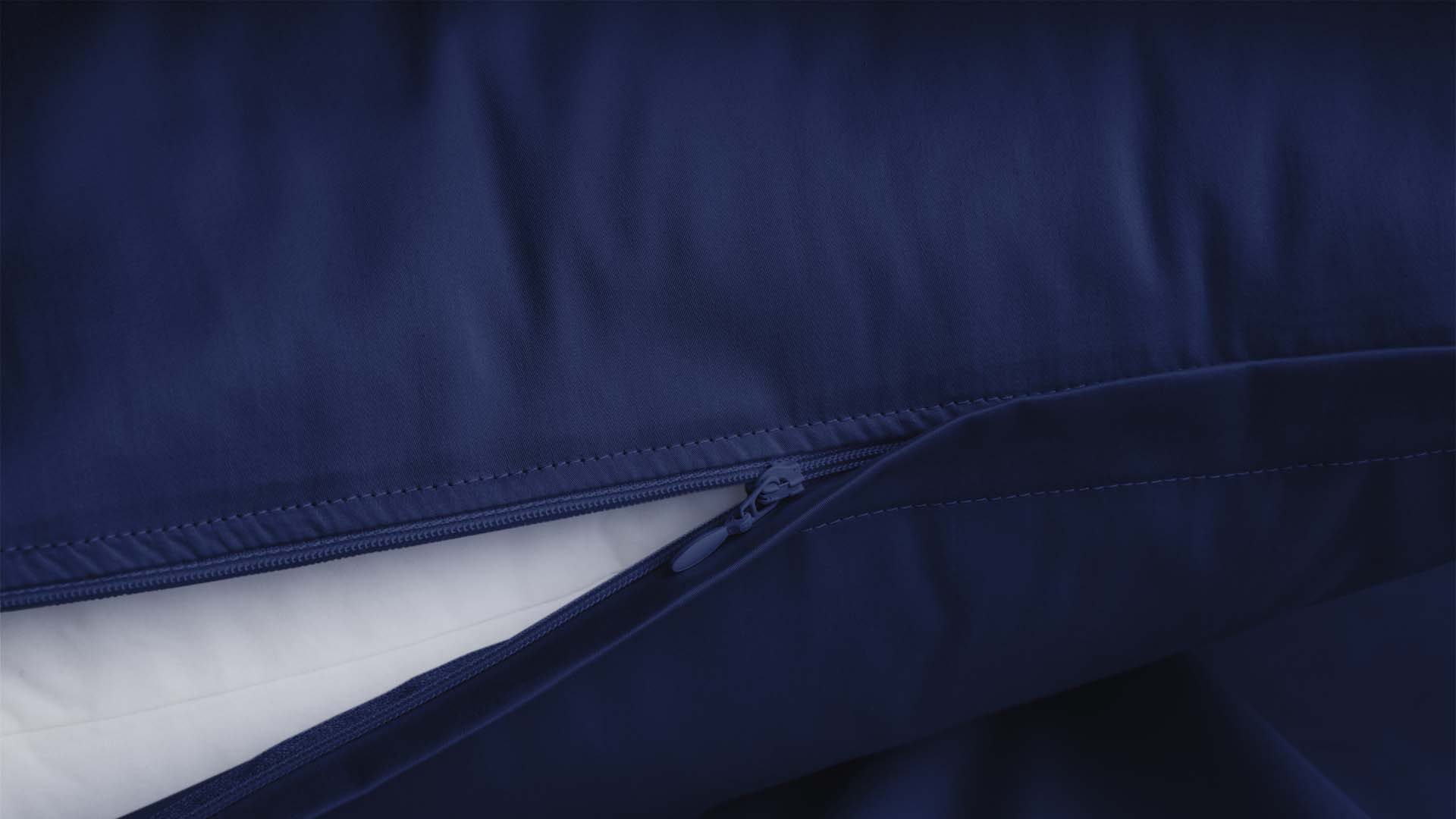 Practical hidden zippers
Our pillowcases and duvet covers are provided with a small color-matching zipper. It stays hidden in a little pocket, making it comfortable and clean to cover.
Shop Your sheets
Wrap yourself in our light and soft cotton sateen sheets
Natural and breathable throughout the whole year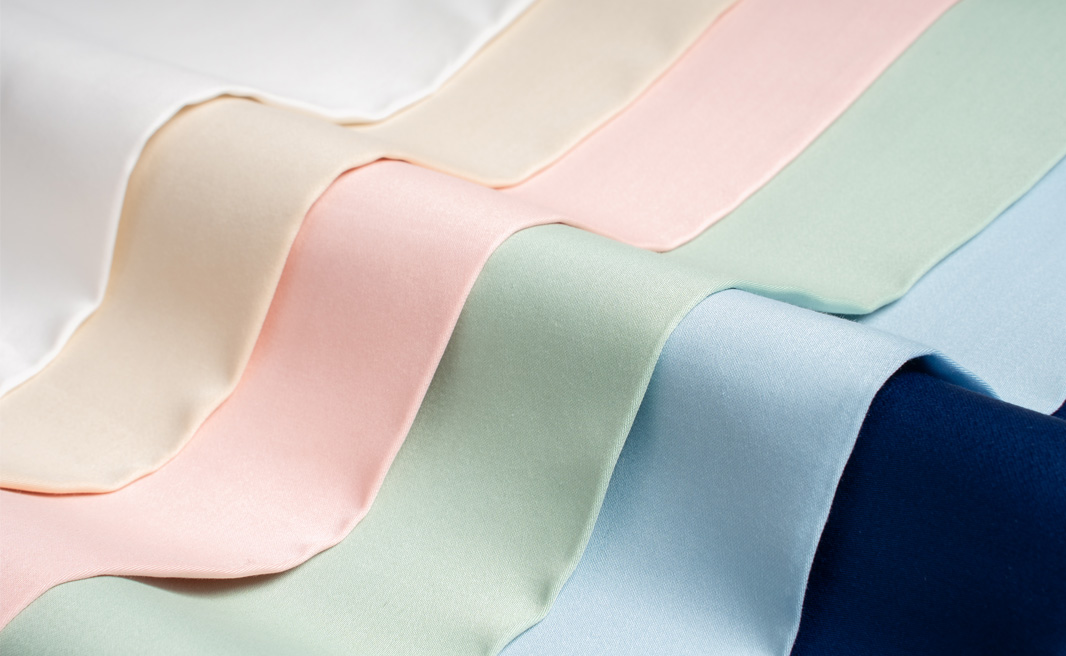 The perfect fitted sheet
Forget about the loose ends! Our Nordic Paradise fitted sheets are custom made with deep fitted pockets and an all-around elastic ensuring that it will perfectly fit over any mattress up to 32cm deep.
For even greater assurance we added elastic corner straps that will prevent your sheet from popping off your mattress in the middle of the night.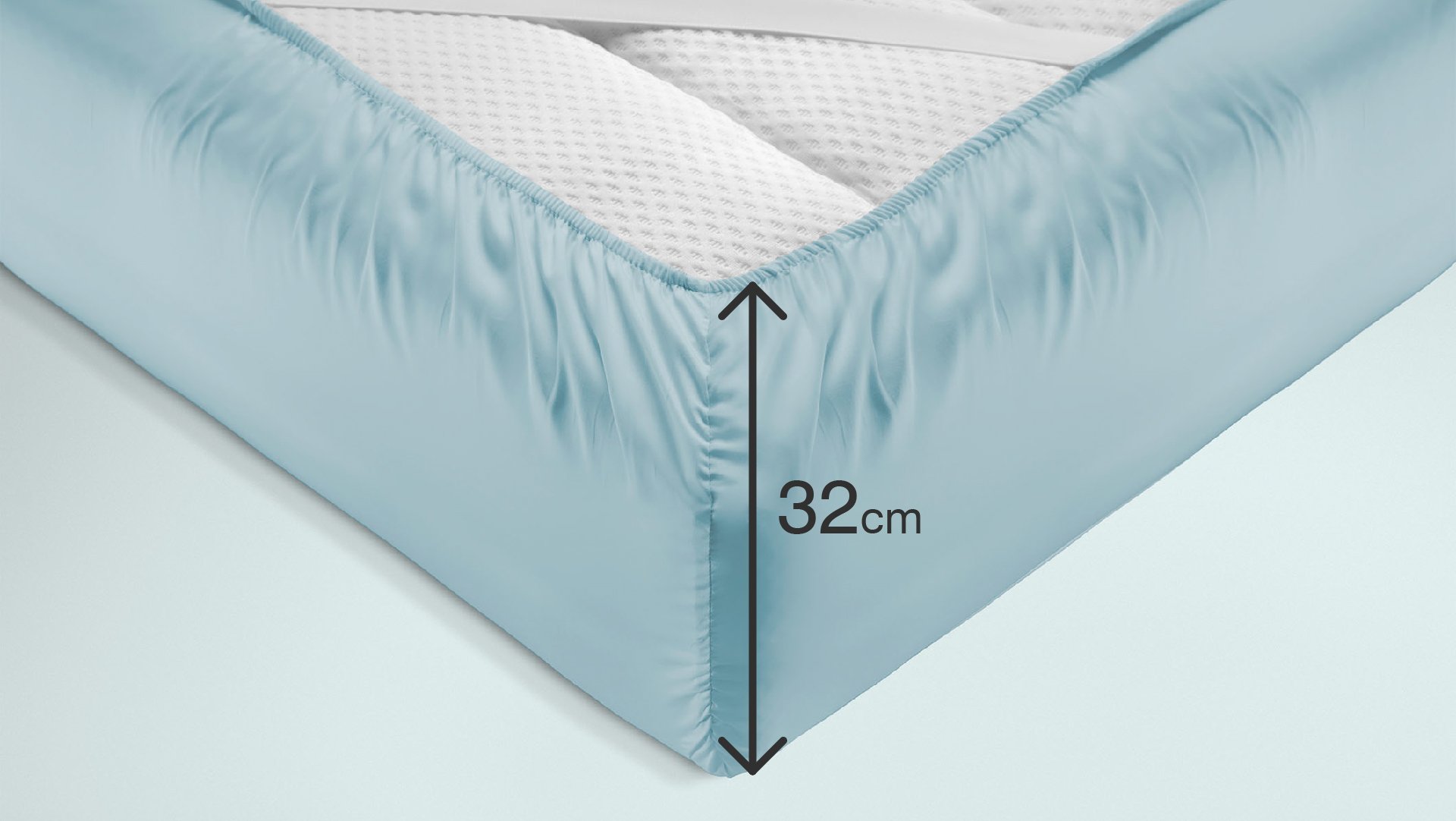 Softer after every wash
Our cotton sateen sheets have a soft touch and gentle sateen sheen. After each wash your sheets will become even softer and the gentle sheen will slightly reduce. Getting into bed will be something to look forward to every day!
Shop Your sheets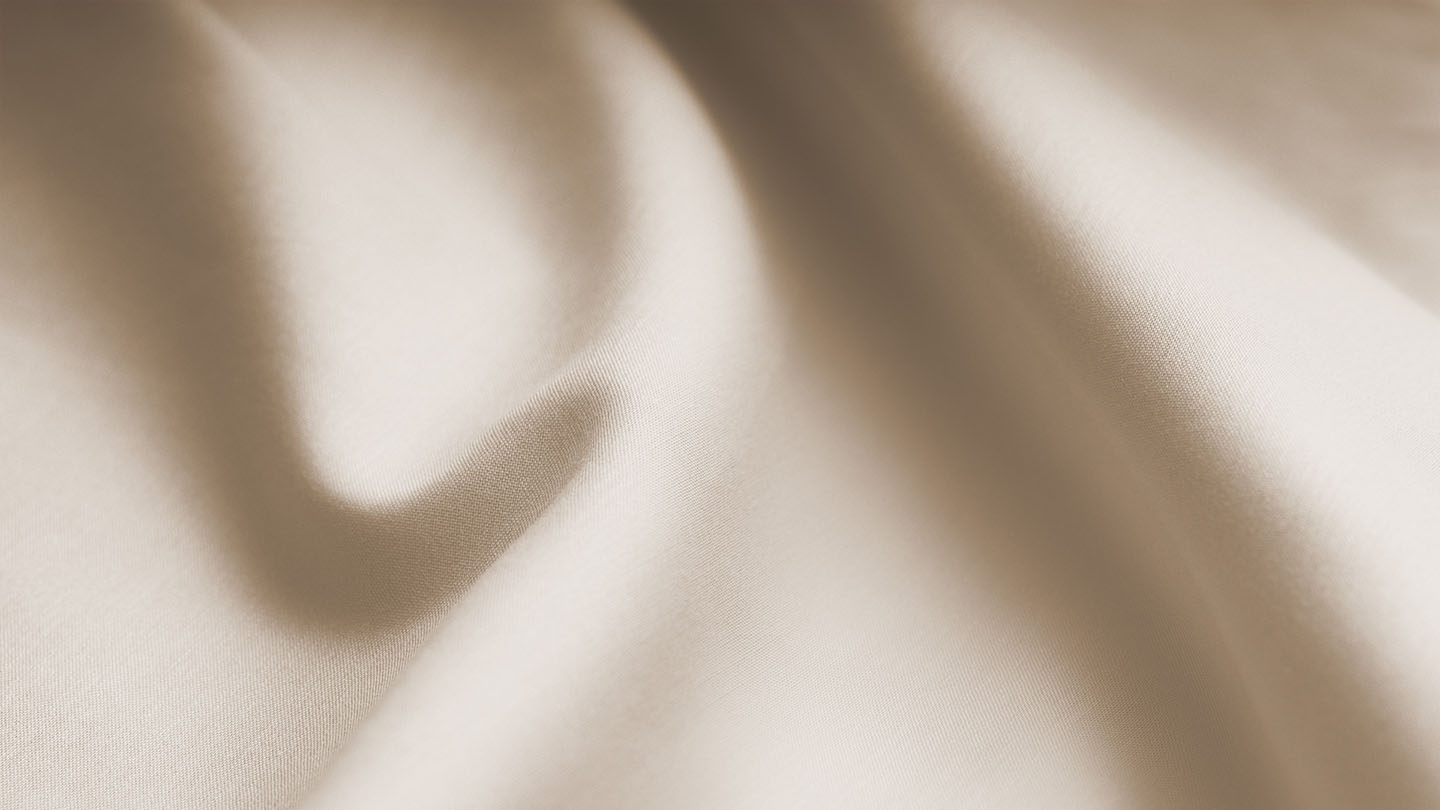 Frequently asked questions
What is cotton sateen?

Cotton sateen is a 100% natural and breathable textile. The sateen weave of the cotton, with a structure of one thread underneath and three above, gives it a luxurious and soft touch. The sateen weave gives the sheets a soft sheen when new. After washing, this soft sheen will diminish and the textile will become even softer, making it extremely comfortable to sleep under. The breathability of the cotton makes it a perfect choice for warm sleepers, while it can also keep you nice and warm on cold nights.
Will the fitted sheet fit on my mattress?

Our fitted sheets will fit any mattress up to 32cm high. No matter if you have a low or a high mattress, we guarantee a perfect fit! The fitted sheets is made with an elastic that goes all the way around your mattress to keep it nice and tight. On each corner we also added some extra technical advantages to make sure you can sleep without a problem. In the hight of the corner we sew an elastic that ensures that your corner will have a good fit without any loose ends. Further we also added a diagonal elastic to keep the sheet fixed to your mattress. Say bye bye to waking up because your mattress cover came loose!
How can I wash my sheets?

Our cotton sateen sheets can be easily washed in a washing machine on a gentle cycle at 40°C. We recommend to use a mild detergent and to wash colors separately. When tumble drying your sheets, use a moderate temperature. To reduce wrinkles it is best to take out your sheets straight away after the drying cycle.

Cotton sateen is made from natural cotton and will always have a small amount of shrinkage. To make sure that your sheets will perfectly fit after washing we made our sheets a few centimeters bigger.
What does the thread count mean?

The thread count is a measure to indicate the amount of threads that are woven into one square inch of textile. It is calculated by adding the amount of threads lengthwise (warp) and widthwise (weft). A high thread count indicates that the sheets are made with finer, thinner yarns. The higher the thread count the smoother and denser (and heavier) the fabric will be.

However, sometimes the thread count can be a tricky number. For thread counts above 500 for cotton sateen it can mean that the manufacturer used a "ply". This is a technique of twisting multiple single threads into one yarn. A two-ply, for example, would mean two threads twisted into one yarn. A sheet with a 250 thread count made with two-ply yarns can thus be advertised as a 500 Thread Count. This is something that is often used as a marketing technique, for which you should be careful. In general, a single-ply yarn is more soft and flexible.
Get more information about our sheets.

Do you have more questions? Contact one of our sleep advisers via the chat or by mail. We will give you a fast reply!