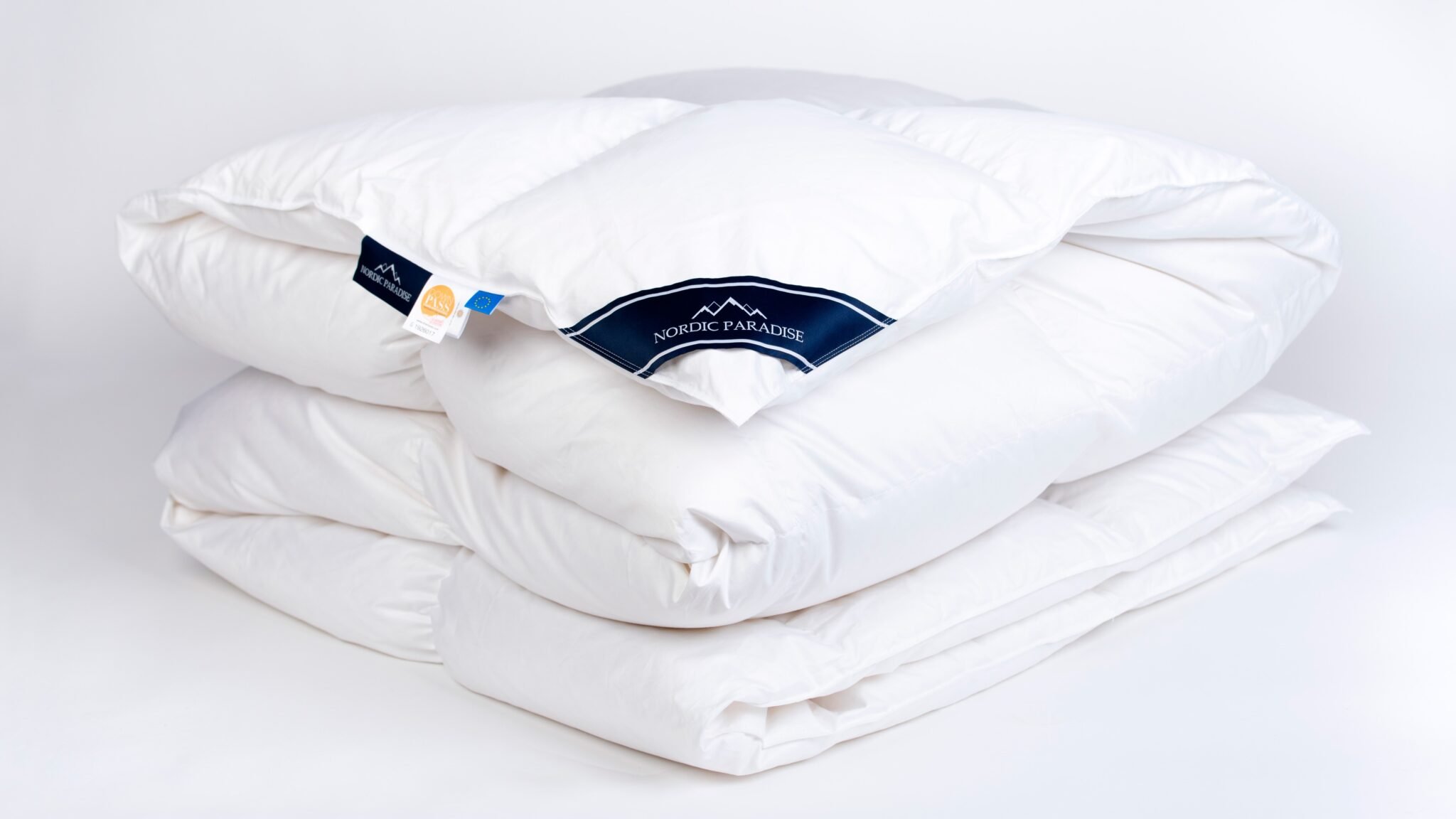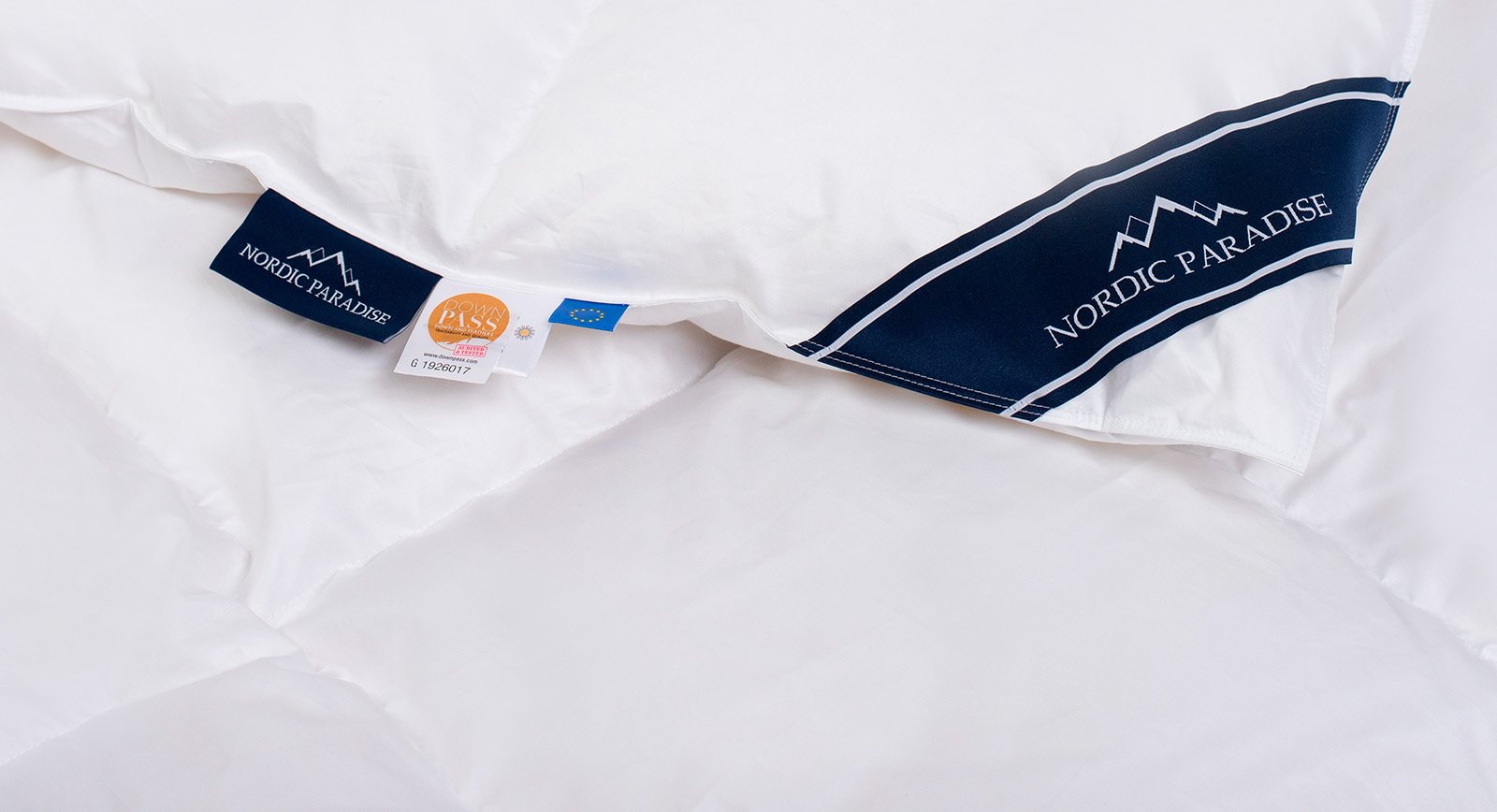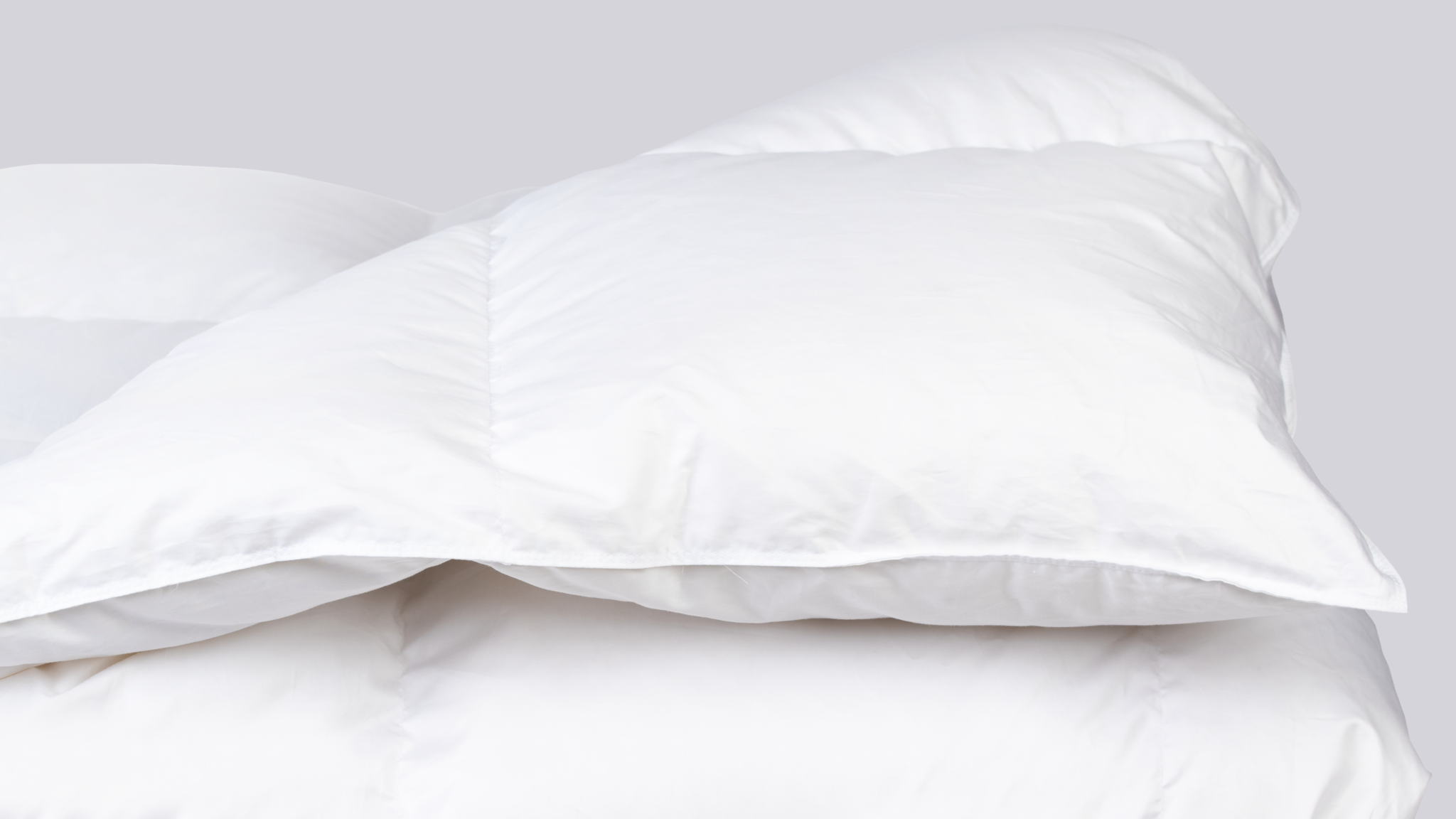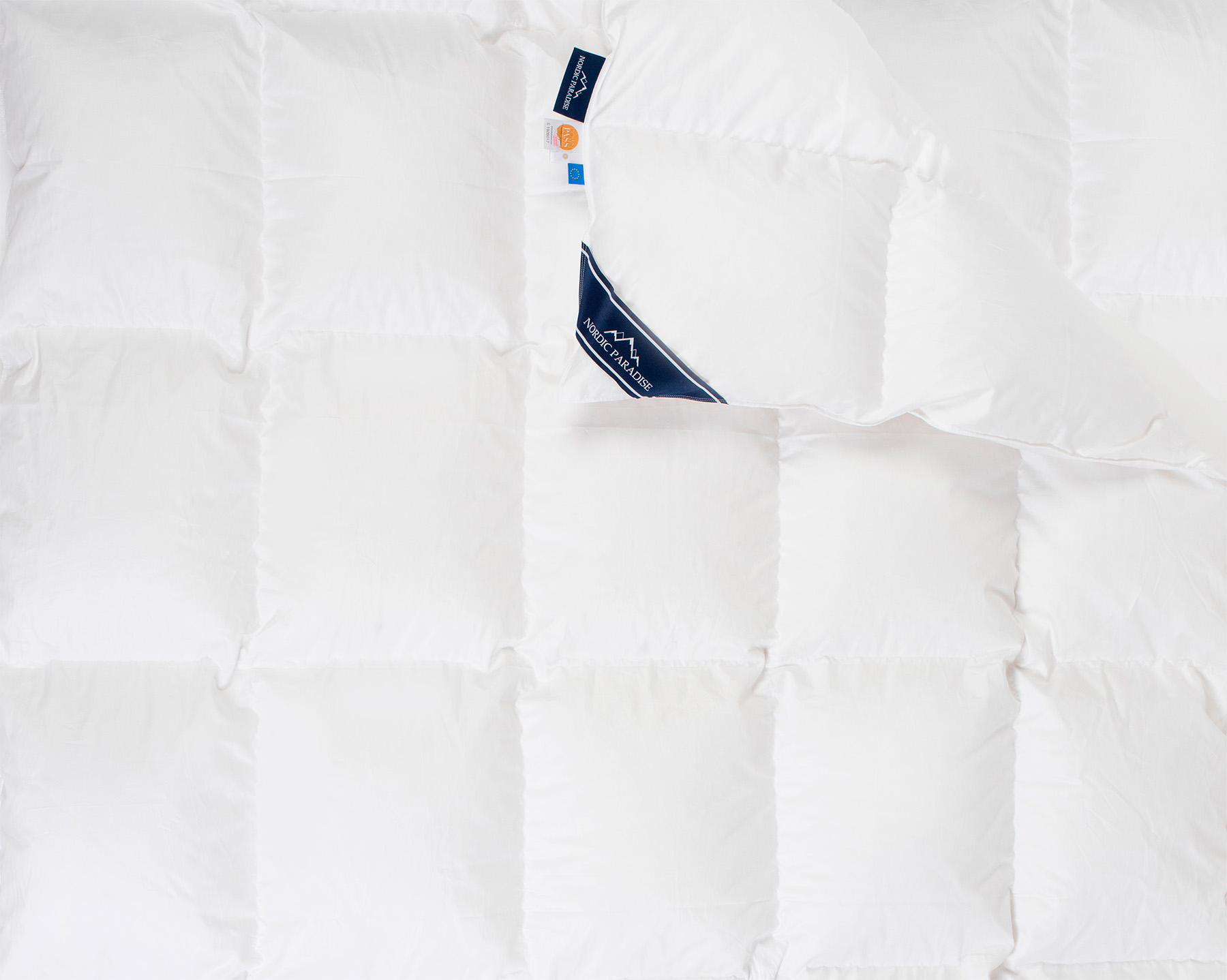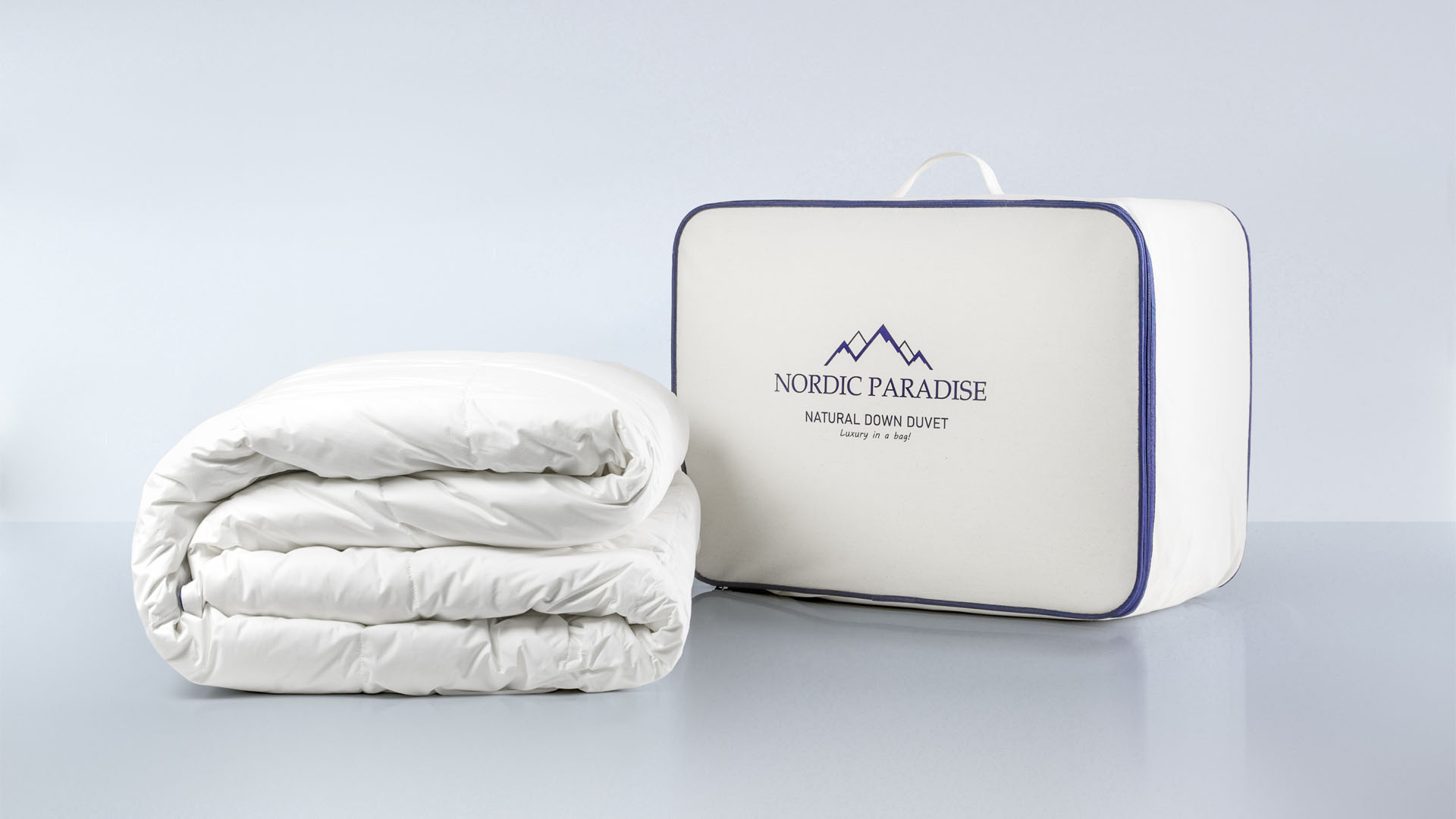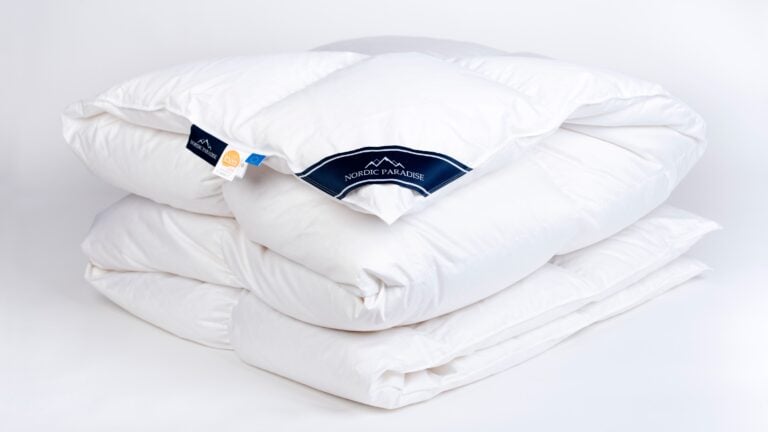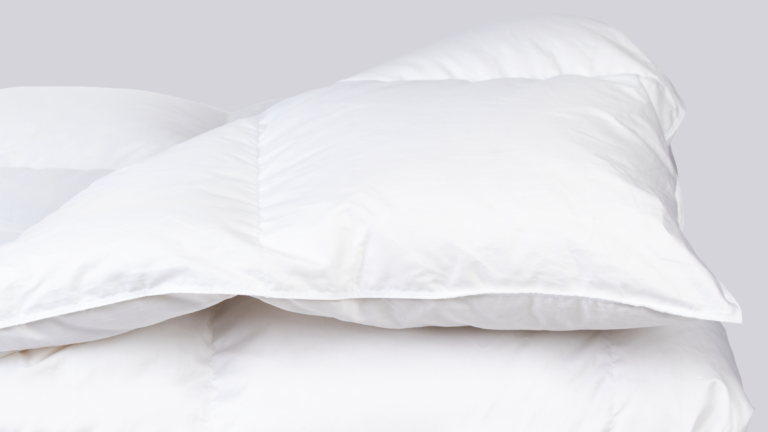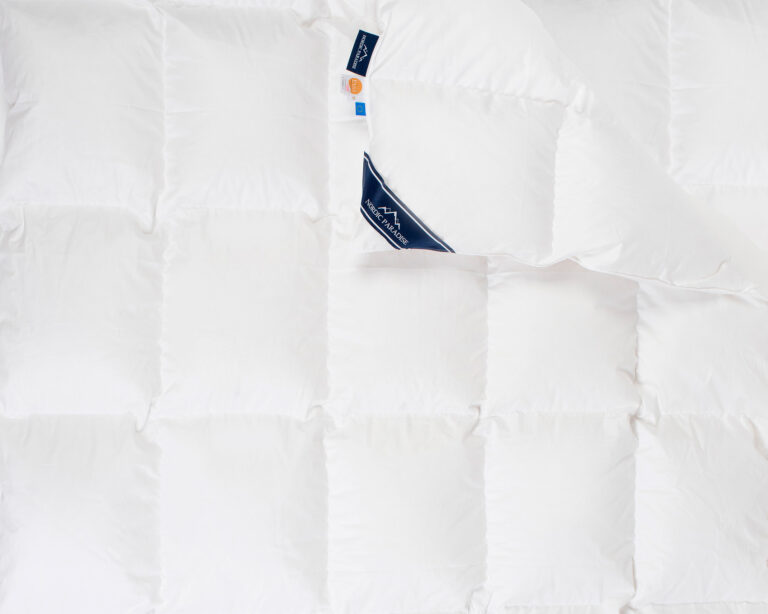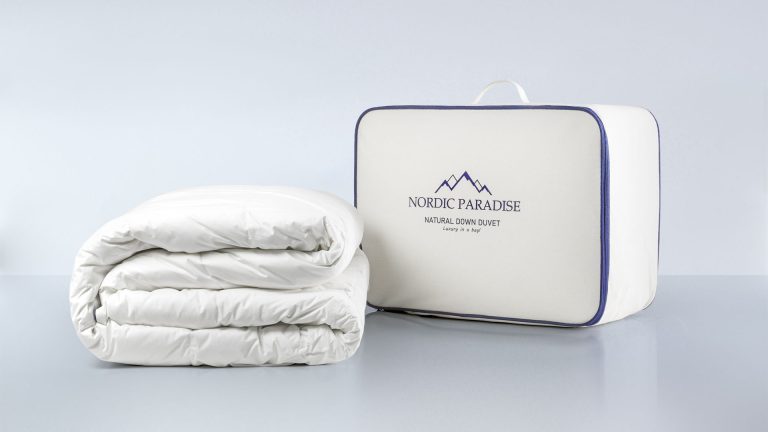 Premium Duck Down Duvet
Starting at €289,50 VAT inc.
Ultra voluminous and warm down duvet. The 100% pure duck down filling and premium soft cotton shell give the feeling of sleeping under a cloud. Experience the luxury and comfort of a premium down duvet.
Select your product:
Free Fast Shipping!
Free shipping within 1 - 3 working days in Belgium, the Netherlands and Luxembourg. For other countries in the EU, a small transport cost can be added to the checkout. A track & trace code will be provided to track your order.
Free Fast Delivey
30 Nights Trial
2 Year Warranty
Benefits

Premium duck down duvet – extra warm

100% pure French white duck down filling
High fill power: 750+
Premium soft cotton percale cover
Warm winter down duvet
Breathable and thermoregulating down filling
Breathable textile
100% natural
Handmade fine sewing
Corner straps to attach bed sheets
Drycleaing
15+ year lifetime
Materials and certifications

100% pure French white duck down

100% premium soft cotton percale cover, 247TC, 111 g/m²

Certifications:

RDS-certified down
DownPass certified
Sustainable European Down guarantee
OEKO-TEX standard 100
Made in Europe according to European Norm: EN 12934
Shipping & Warrantee

Free fast shipping within 3 working days for Belgium, the Netherlands and Luxembourg.

For other EU countries your order will arrive within 5 business days. Depending on the country a small shipping fee can be added to your order at the check-out.

This duvet is covered by a 5-year warrantee period for manufacturing defects.
Complete your bed
Make your bedroom complete with our Dual Comfort pillow.
€0,00 Total, VAT incl.
Checkout
Product specs
Filling material

Type: 100% white French duck down (100 EN)

Fill Power: 750+

Fill weight: 250gr/m²

Origin: France

DownPass certified

RDS-certified down (Responsible Down Standard)

According to European norm EN12934
Cover

100% premium soft cotton percale, 247TC, 111g/m²

OEKO-TEX 100 Standard
Warmness

This down duvet is perfect for cold winter nights. The high fill power and elevated filling weight give it a beautiful volume and insulation capacity.
Anti-allergy

Dust mite blocking cotton cover and pure sterilized down to keep you safe and healthy
Available sizes

140×200 cm (EU Single)

200×200 cm (EU Double)

240×220 cm (EU King)
Shipping & Warrantee

Free shipping: 1 – 3 business days (you can track your order)

Check the FAQ page for exact delivery times for your country

5 years warranty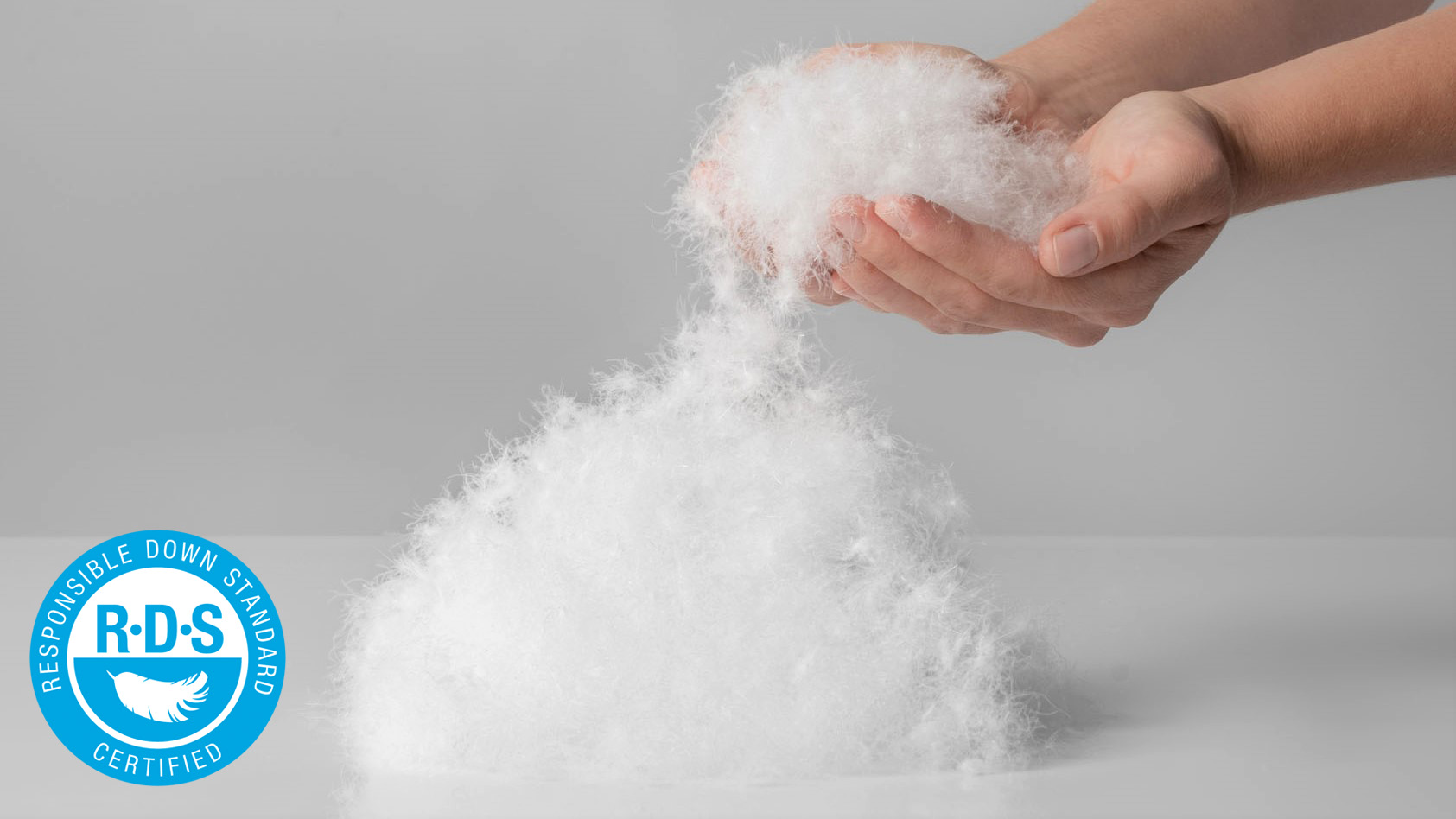 100% pure French duck down
The premium down duvet is filled with 100% pure French duck down of the highest quality. The down is of French origin and comes from a special type of large ducks known for their bulky down clusters. With our innovative sorting technology, we are able to select only these large down clusters, resulting in a duck down with an extreme fill power of 750. This makes it one of the highest duck down qualities in the world (specially designed for the Japanese market) and exceeds most goose down qualities. All our down is RDS certified and does not come from life plucking.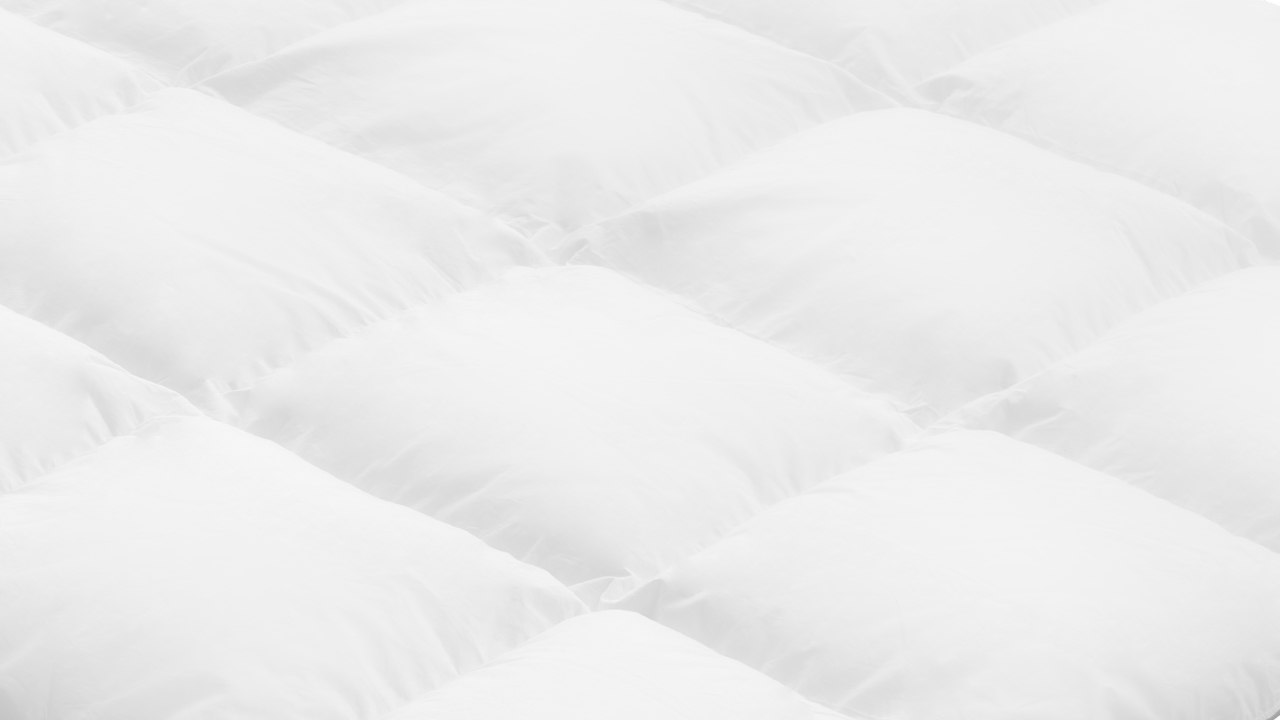 Premium soft cotton shell
For this down duvet a premium soft cotton textile was selected. The lightness of the textile gives all the space to the down to open up and take all its volume. The additional soft treatment of the cotton give the duvet a luxurious touch and reduce the noise of the textile.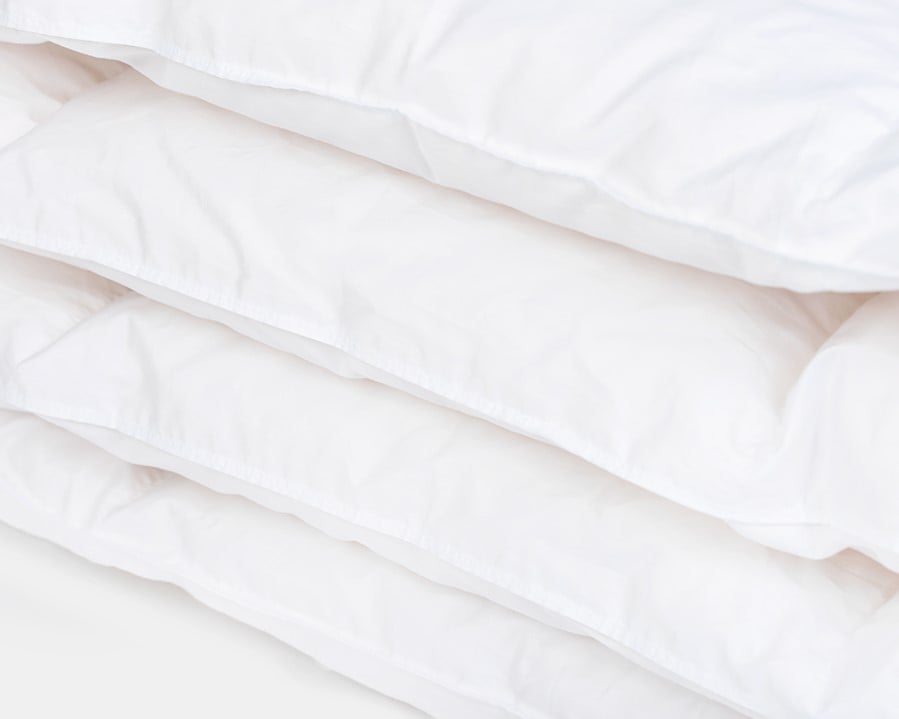 Extremely voluminous down duvet
The high fill power (750+) of the down filling gives this duvet a beautiful volume. The combination of the light and soft premium cotton textile with the voluminous down filling create a luxury experience of sleeping under a cloud of softness. This duvet provides the perfect comfort for colder night and those who prefer extra volume and warmth.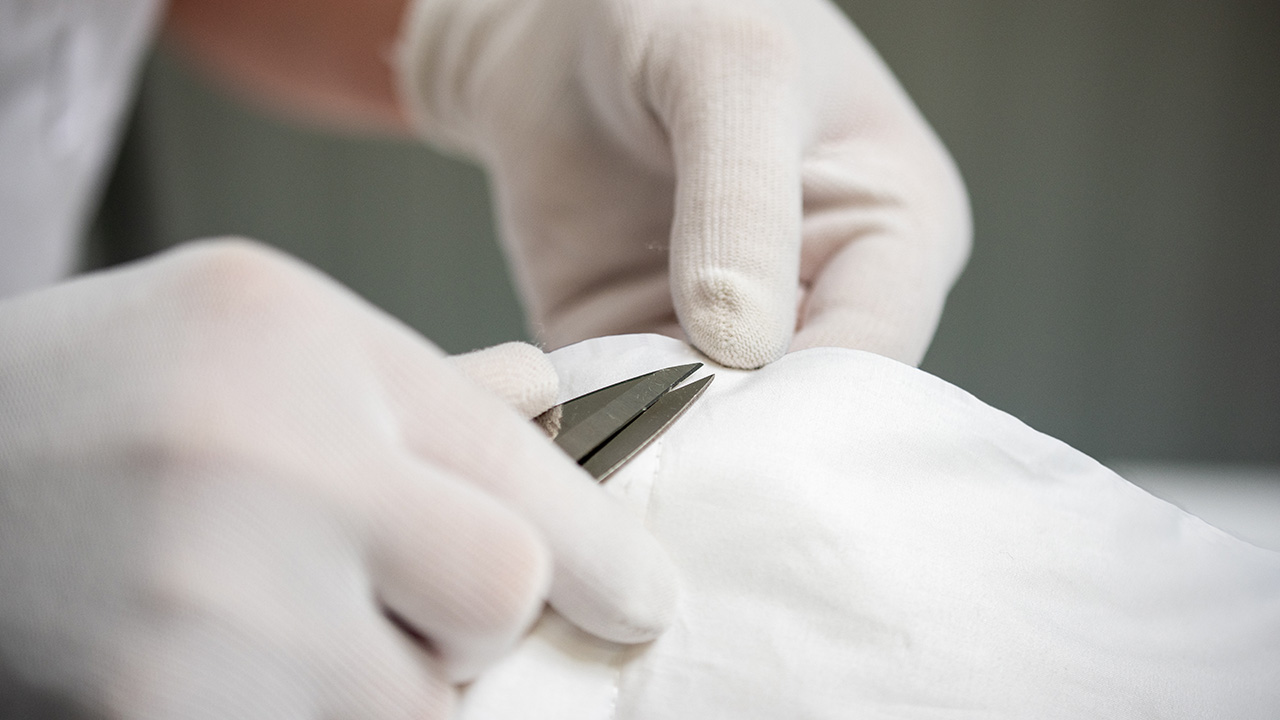 Fine detailed sewing
The premium down duvets are sewn by hand with an ultra-fine stitching to guarantee that it will last for decades, without loosing a thread. Each duvet is passed by a strict quality control to verify the equal spread of the down filling and to check for any potential defects.
Shop your duvet
Need help with your choise?
Our sleep experts are ready to help you with selecting the duvet that will best fit your needs. Contact us via one of the options sbelow.