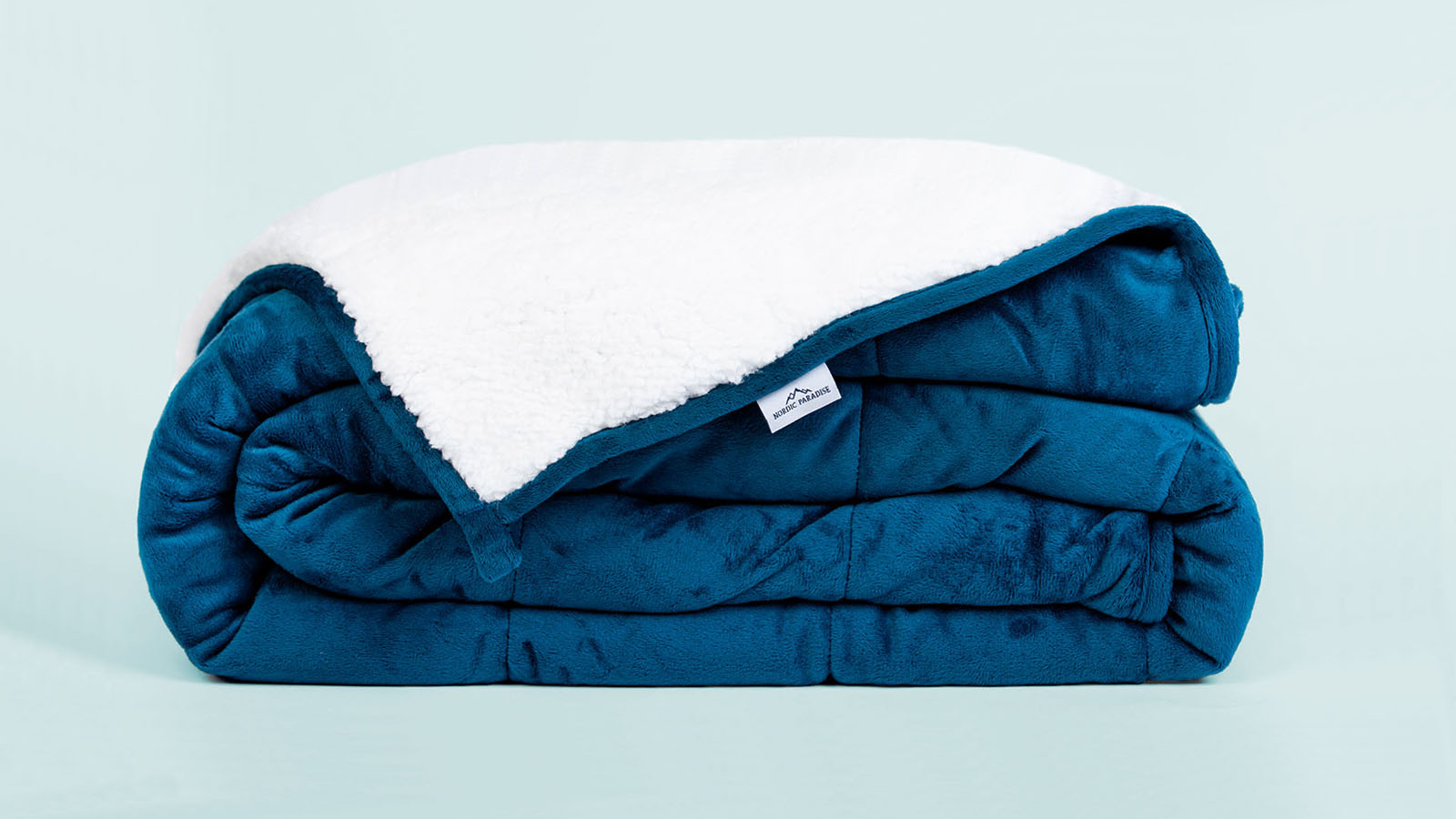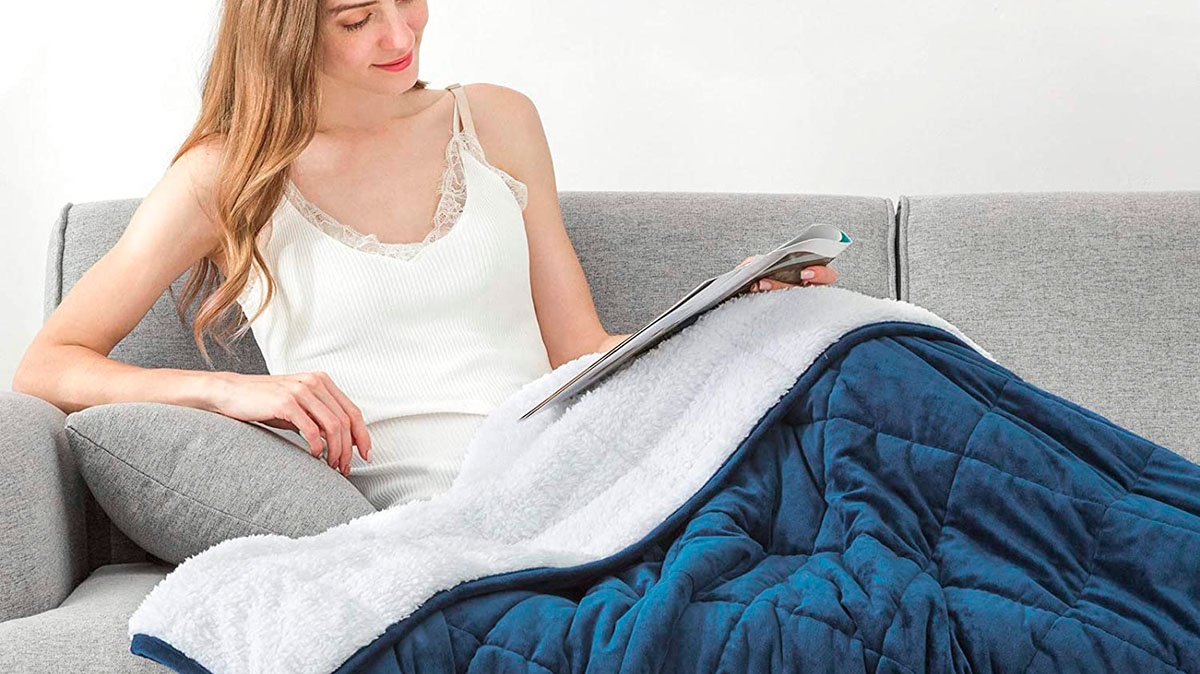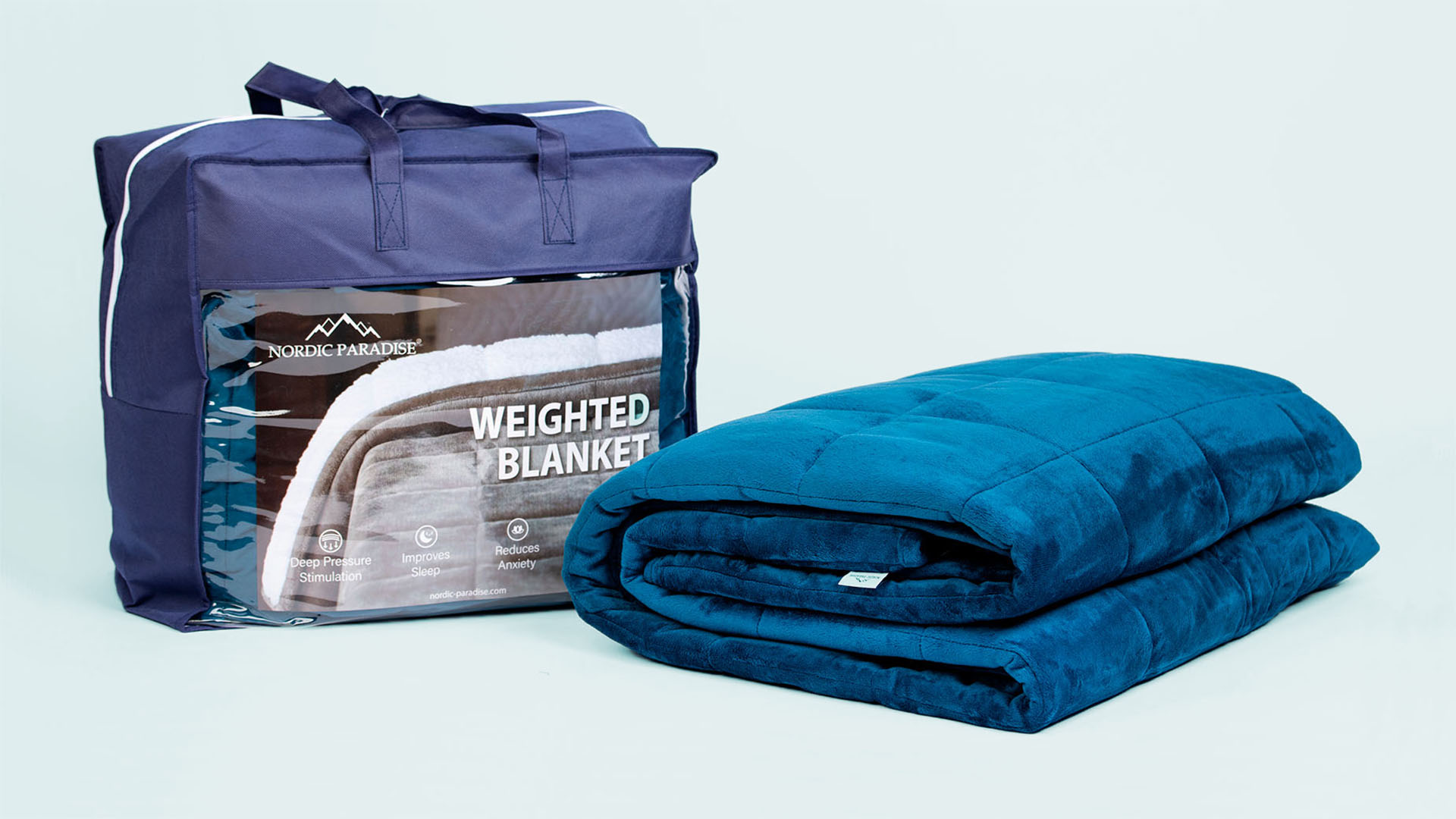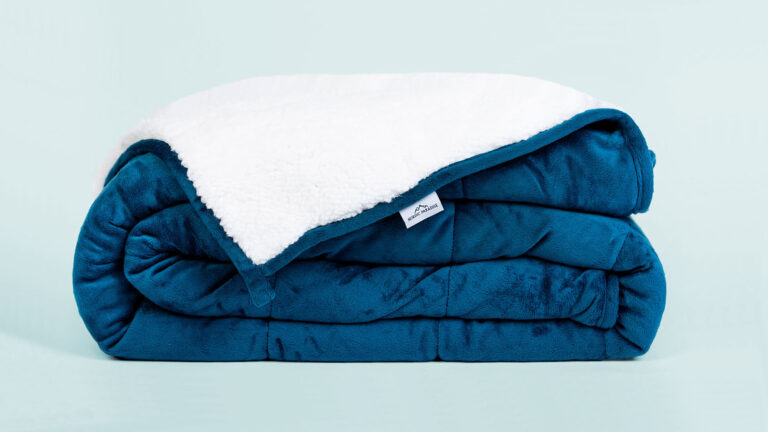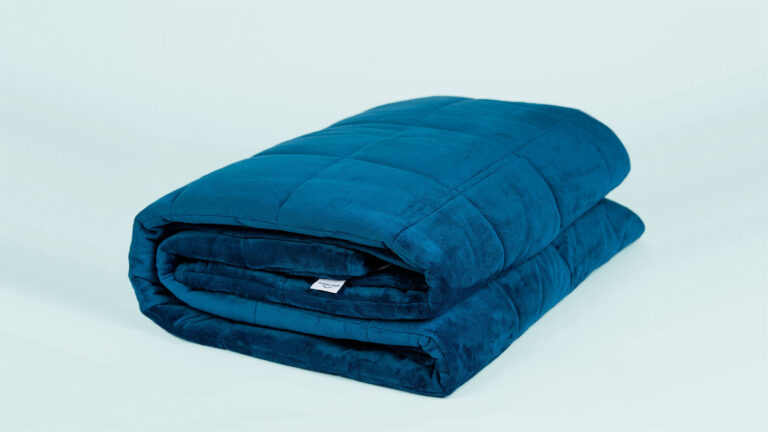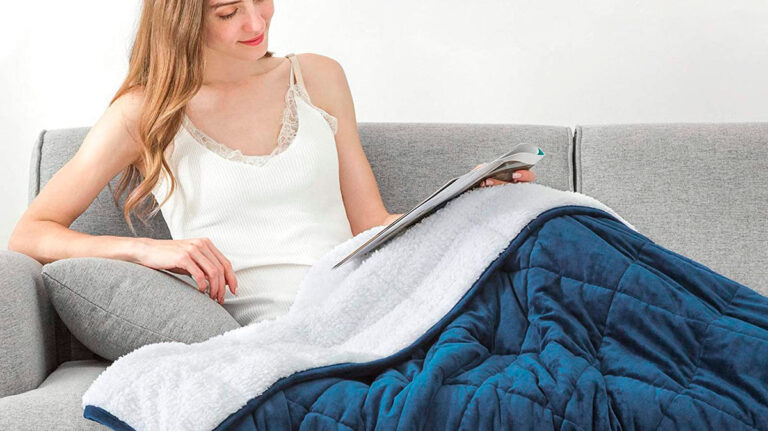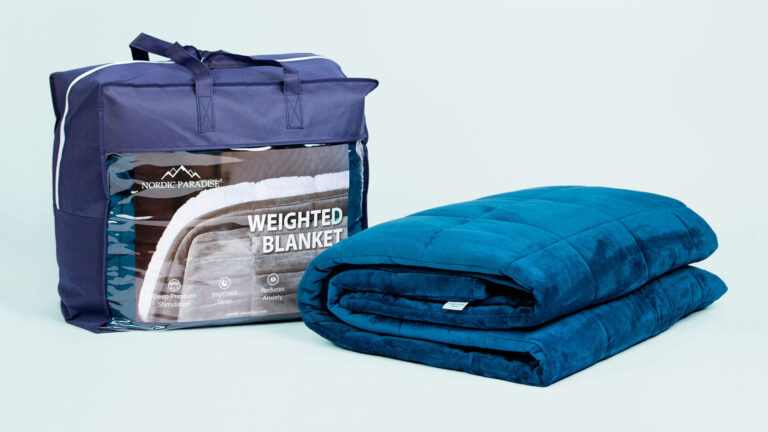 Cozy Weighted Blanket
€179,50 (up to 17% discount) VAT inc.
Weighted blanket with double-sided outer cover. One side of the blanket is made of soft minky fabric with a silk-like touch. The other side is made of white fluffy sherpa.
Available in two weight options: 
6.8kg and 9kg. For best results, choose the weight that is closest to 10% of your body weight.
Select your product:
Free Fast Shipping!
Free shipping within 1 - 3 working days in Belgium, the Netherlands and Luxembourg. For other countries in the EU, a small transport cost can be added to the checkout. A track & trace code will be provided to track your order.
Free Fast Delivey
30 Nights Trial
2 Year Warranty
Benefits

The cozy weighted blanket gently calms you down, reduces anxiety, and helps to relieve sleep difficulties by using deep pressure stimulation on your body
Materials and Certifications

Double-sided cover fabric:
Top side: Soft Minky fabric
Bottom side: White Fluffy Sherpa fabric

Filling: High-Density Micro Glass Beads (hypoallergenic)

Certifications:
OEKO-TEX standard 100
REACH (European regulation providing a high level of protection of human health and the environment from the use of chemicals)
BSCI (European social monitoring system for ethical sourcing)
Shipping & Warranty

Free fast shipping within 3 working days for Belgium, the Netherlands, and Luxembourg.

For other EU countries, your order will arrive within 5 business days. Depending on the country a small shipping fee can be added to your order at the check-out.

All our products are covered by a 2-year warranty period for manufacturing defects.
Complete your bed
Add a pillow and down duvet for your weighted blanket!
€0,00 Total, VAT incl.
Checkout
Product specs
Construction

layer 1: Minky fabric

layer 2: Soft polyester padding

layer 3: Glass beads

layer 4: Soft polyester padding

layer 5: 100% Polyester lining

layer 6: Sherpa fabric
Cover Fabric and Filling Material

Double-sided

Top side: Soft Minky fabric

Bottom side: White Fluffy Sherpa fabric

Filling: High-density micro glass beads.

Silent and hypoallergenic.
Available Weight

6.8kg: Recommended for body weights of 60 – 80kg

9kg: Recommended for body weights of 80 – 100kg

*We recommend choosing the weight closest to 10% of your body weight.
Size

150x200cm

Perfectly designed to be used by a single person, or with two if you like it cozy
Usage Instructions and Recommendations

For best results, the weight of the blanket needs to be evenly distributed across your whole body, from the neck down to your toes – ensuring your chest and legs are fully covered.

To choose the optimal weight, we recommend selecting the blanket that is closest to 10% of the user's body weight.

People with medical conditions that might be negatively affected by the weight of the product or serious sleep disorders should consult with their doctor before using the weighted blanket.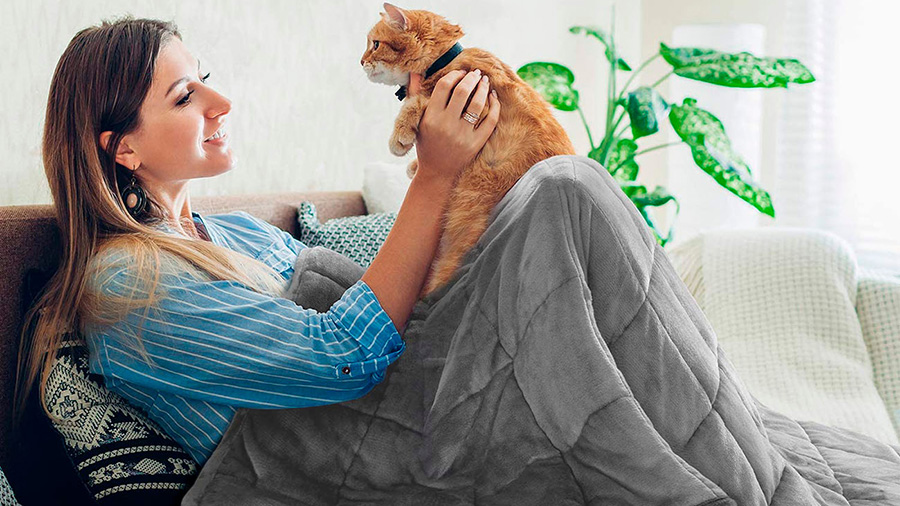 Natural stress reliever
Weighted blankets are well known within the medical community where they've been used as a natural stress reliever for decades. The main problems that it can help with are insomnia, anxiety and depression. If you have a serious condition we recommend consulting a doctor.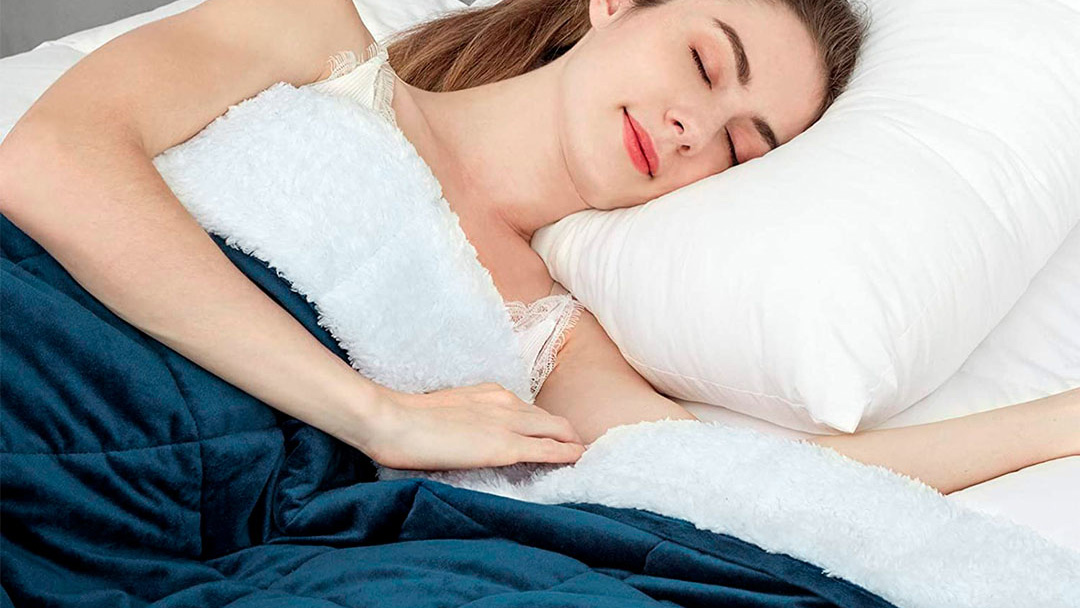 Wraps gently around your body
The glass bead filling of our Cozy Weighted Blanket is evenly distributed in small padded bags measuring 15×15 cm. The excellent weight distribution ensures that the weighted blanket wraps perfectly around your body and applies an even pressure.
Shop Your Blanket
Get comfy this winter!
The ultimate calming experience, with extra fluff for cold winter days!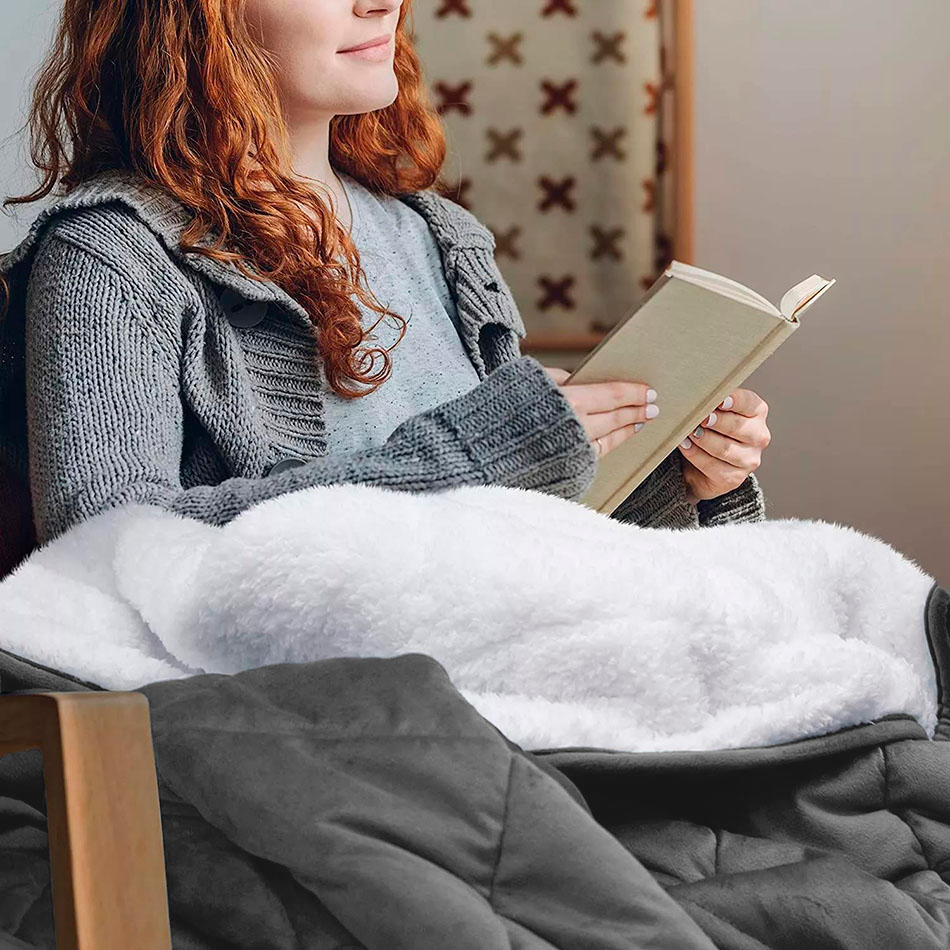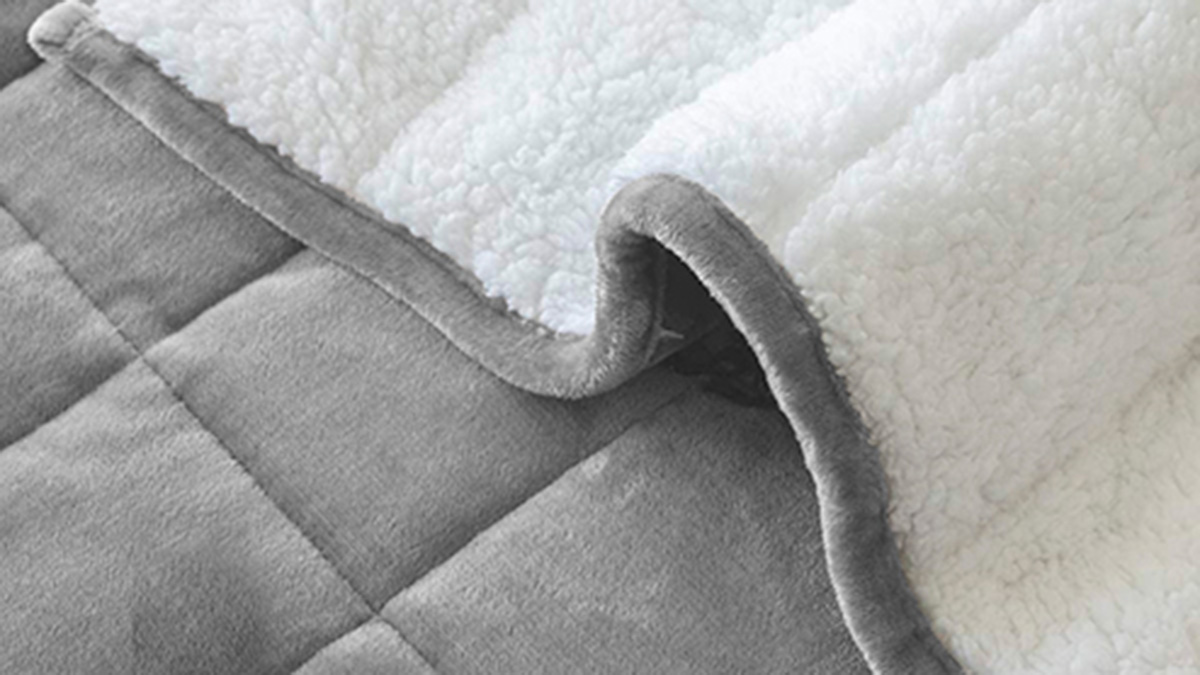 Warm and cozy hug
Our Nordic Paradise Cozy weighted blanket features a double-sided cover. One side of the blanket is made of super smooth and soft minky fabric. The other side is fitted with a warm and fluffy sherpa textile. This fabric combination makes our blanket extremely pleasant to the touch and  perfect for the cold winter nights.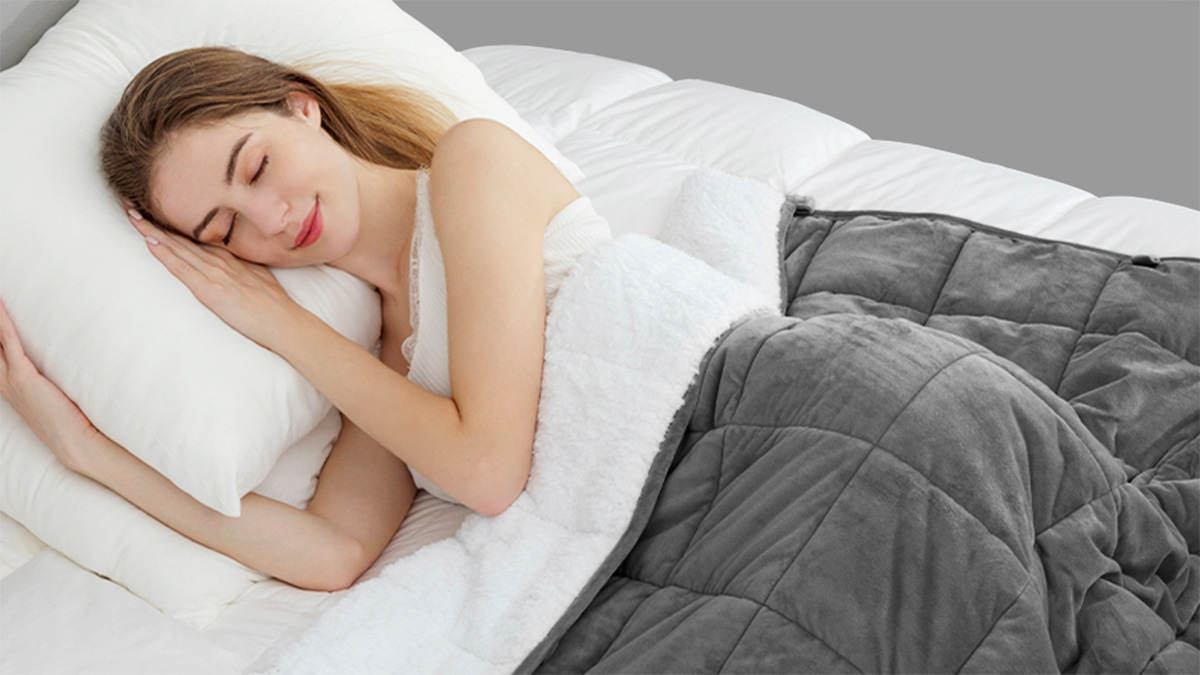 Full body relaxation
The specially selected weight of the glass beads inside our Cozy Weighted blanket creates a calming sensation, called "deep pressure stimulation. This is an effective relaxation therapy that reduces anxiety and relaxes the body and nervous system.
Shop Your Blanket