Welcome to Nordic Paradise
Discover our products and start improving your sleep today!
-15% on all summer duvets
See why our customers love theirNordic Paradise products
Never going back to synthetic 1
This was the first time I bought a down duvet and I never expected such a big difference. The way how it light it feels and the warmth is just amazing! Thanks for the great duvet!
For: Lightweight down duvet – All-Year 
Nice pillow!
I am a side sleeper and also like to lie on my back. My neck hurts easily and I have not suffered from that now. The pillow is firm without being hard.
For: Dual Comfort pillow
Comfortable warmth
Very pleased with this duvet. I wanted volume, but was afraid it would be too warm. But no, perfect thickness and warmth. Super price-quality ratio.
For: Comfort down duvet – Extra Warm

See all reviews

See all reviews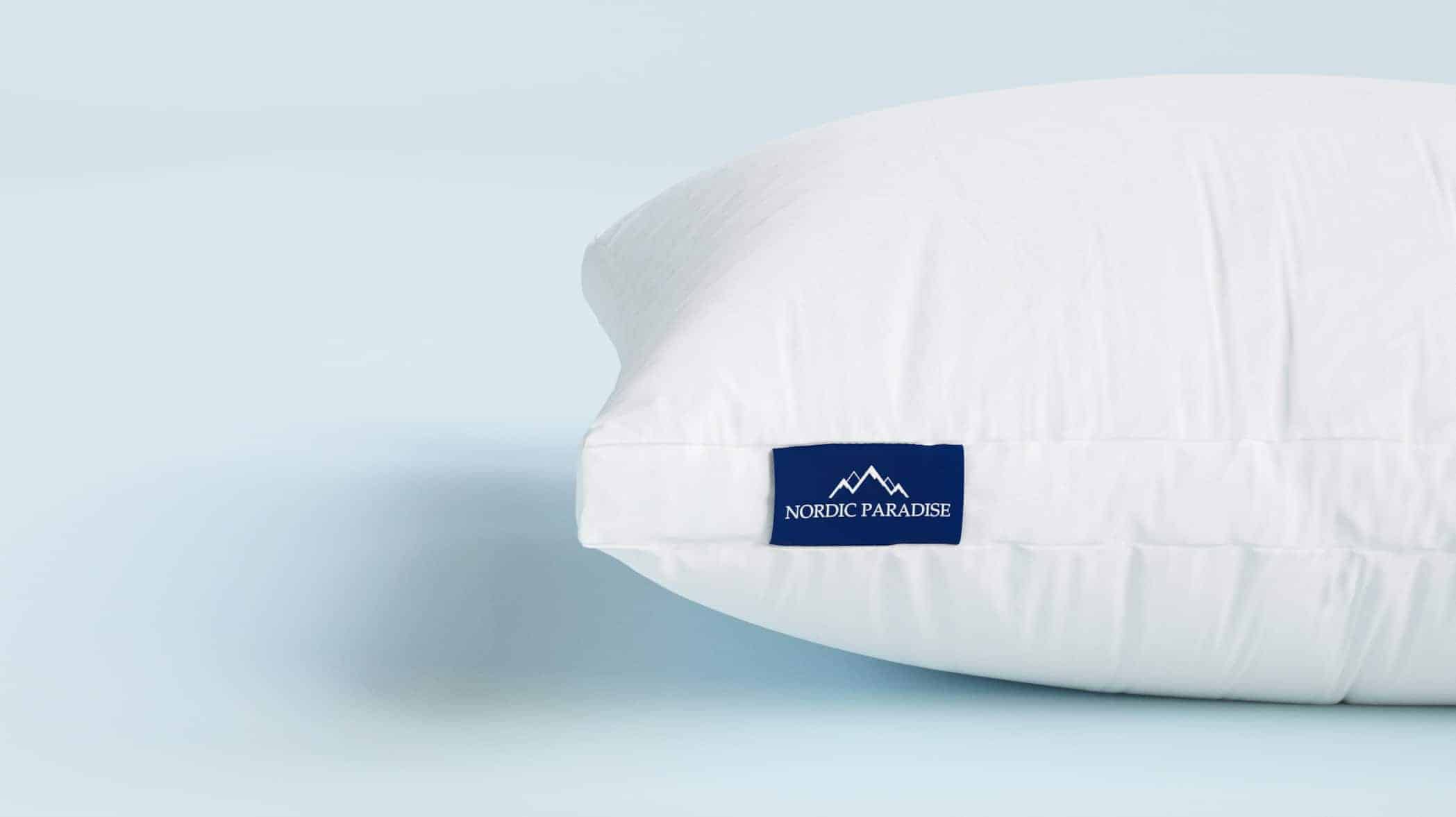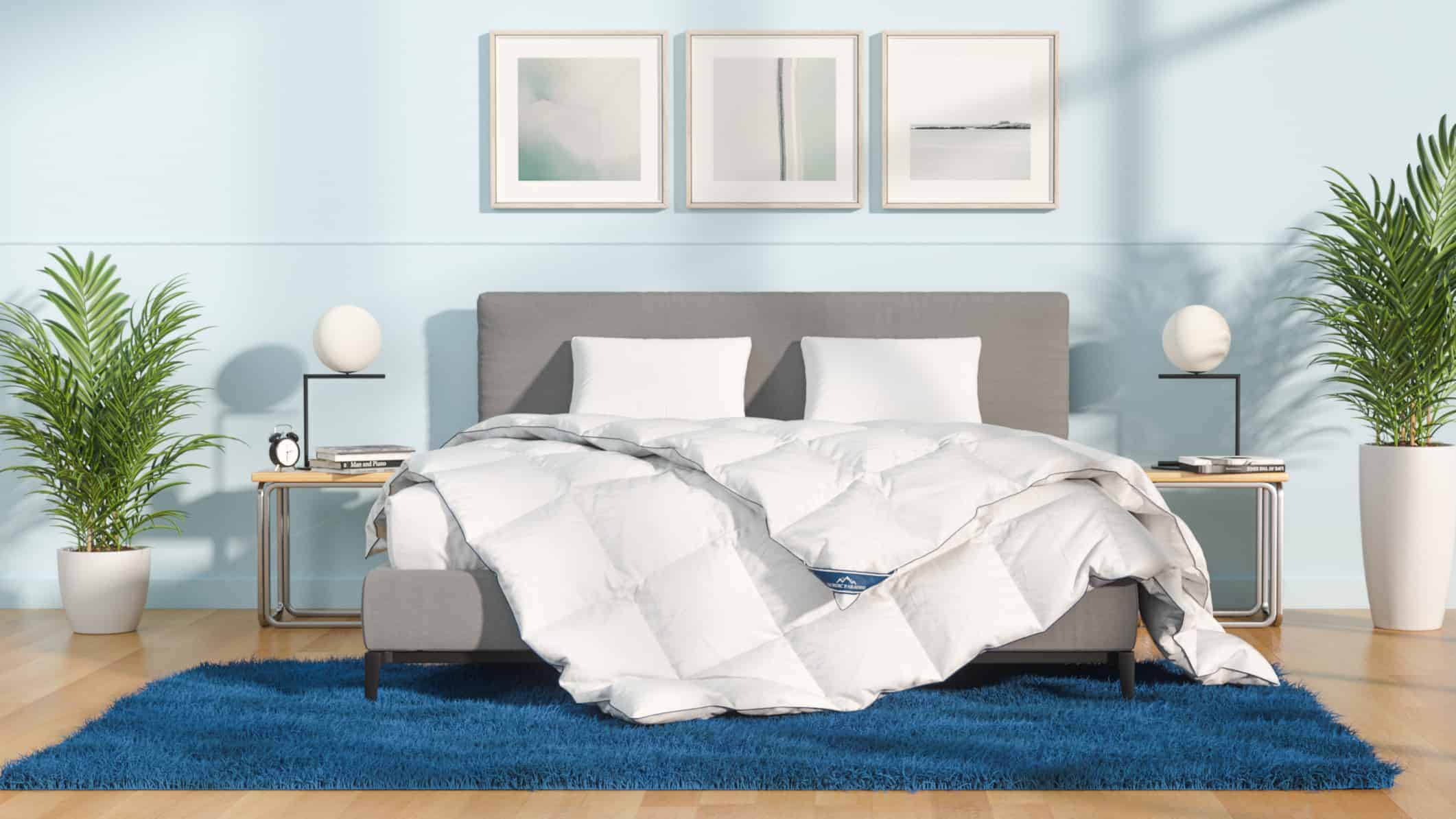 Complete your bed
Excellent sleep starts with creating the right sleeping environment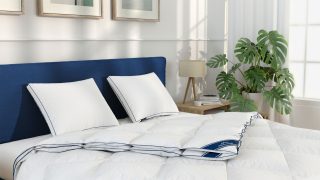 4-Season Down Duvet
Starting at

€

219,95 VAT inc.
3 duvets in 1, adjustable for every season. Two separate duvets that attach together to get the warmth you prefer.
View
-10% ON ALL BED SHEET SETS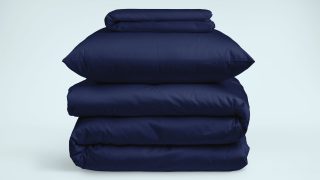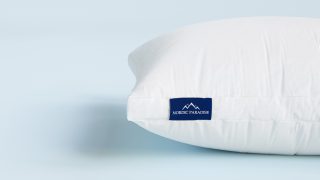 Dual Comfort Pillow
Starting at

€

65,00 VAT inc.
The 3-chamber structure provides an optimal medium-firm support with the soft touch of a down pillow.
View
-15% ON ALL SUMMER DUVETS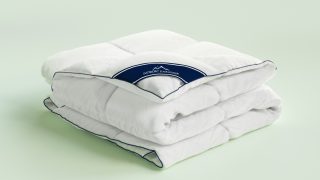 Lightweight Down Duvet
Starting at

€

129,50

(up to 15% discount)

VAT inc.
Light down duvet made with soft allergy proof cotton percale and high quality 90% new French white duck down.
View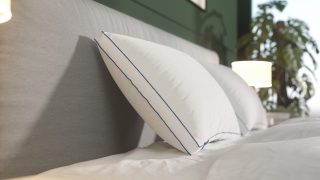 Deluxe Down Pillow
Starting at

€

79,50 VAT inc.
Soft and voluminous down pillow filled with 50% duck down. Sink away into your dreams with the Deluxe down pillow!
View
Why choose a Nordic Paradise down duvet?
Dive inside our down duvet to discover its wonders! Learn more about the health benefits of our natural cotton fabric and the comfort that a down filling can bring you!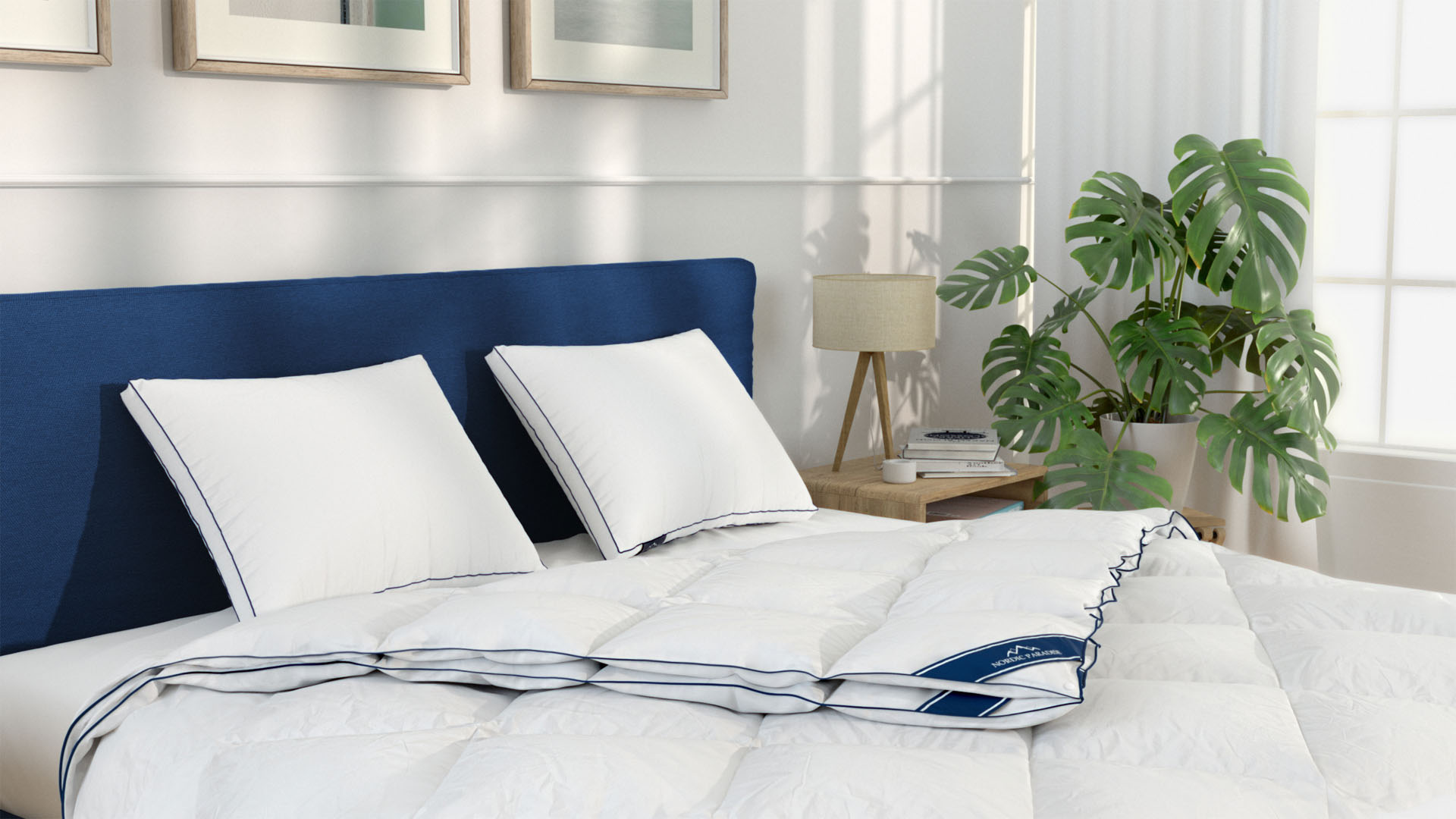 Highlighted Product
Introducing our brand new 4-Season Down Duvet
Our 4-season down duvet consists of two separate parts, a summer duvet and a mid-season duvet. The summer duvet is extra light and breathable, making it good for warmer periods. The mid-season duvet is filled with more down to keep you warm in the mid-season.
Starting at
€

219,95
VAT inc.
Shop This Duvet What does Nordic Paradise represent?

High quality natural materials
All our down duvets and pillows are made with 100% natural cotton textiles and premium down fillings. All our down fillings are tested in our in-house laboratory to ensure that it meets all quality standards.

Honest prices
We believe that quality can also be affordable. How do we do it? By going straight from our factory to your door! Can you find it even cheaper? Yes! But is it real quality...?

Sustainability & Animal welfare
Production process using less water and electricity! All our down and feathers carry the Sustainable European Down guarantee and are exclusively sourced from controlled EU farms.
Only the best down and feathers inside!
With our own down and feather processing we are specialized in the highest qualities within every quality segment. Our in-house laboratory control guarantees you will find only the best down and feather in your Nordic Paradise duvets and pillows!
#factorytocustomer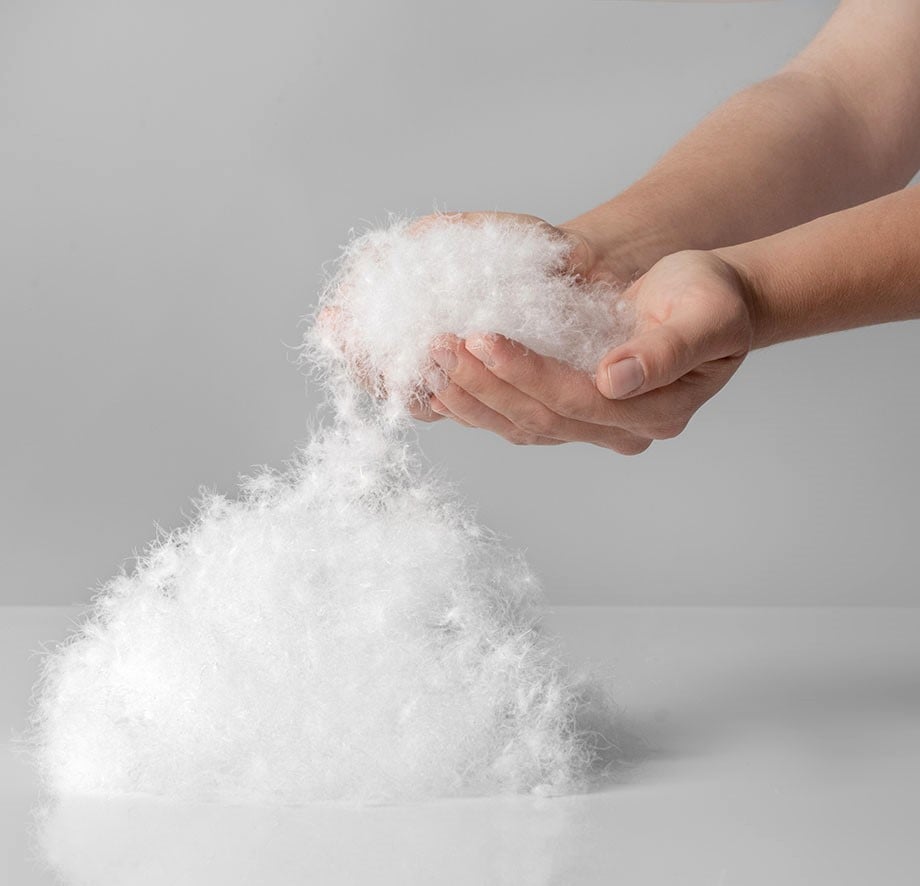 How to compare down with synthetic
See the main differences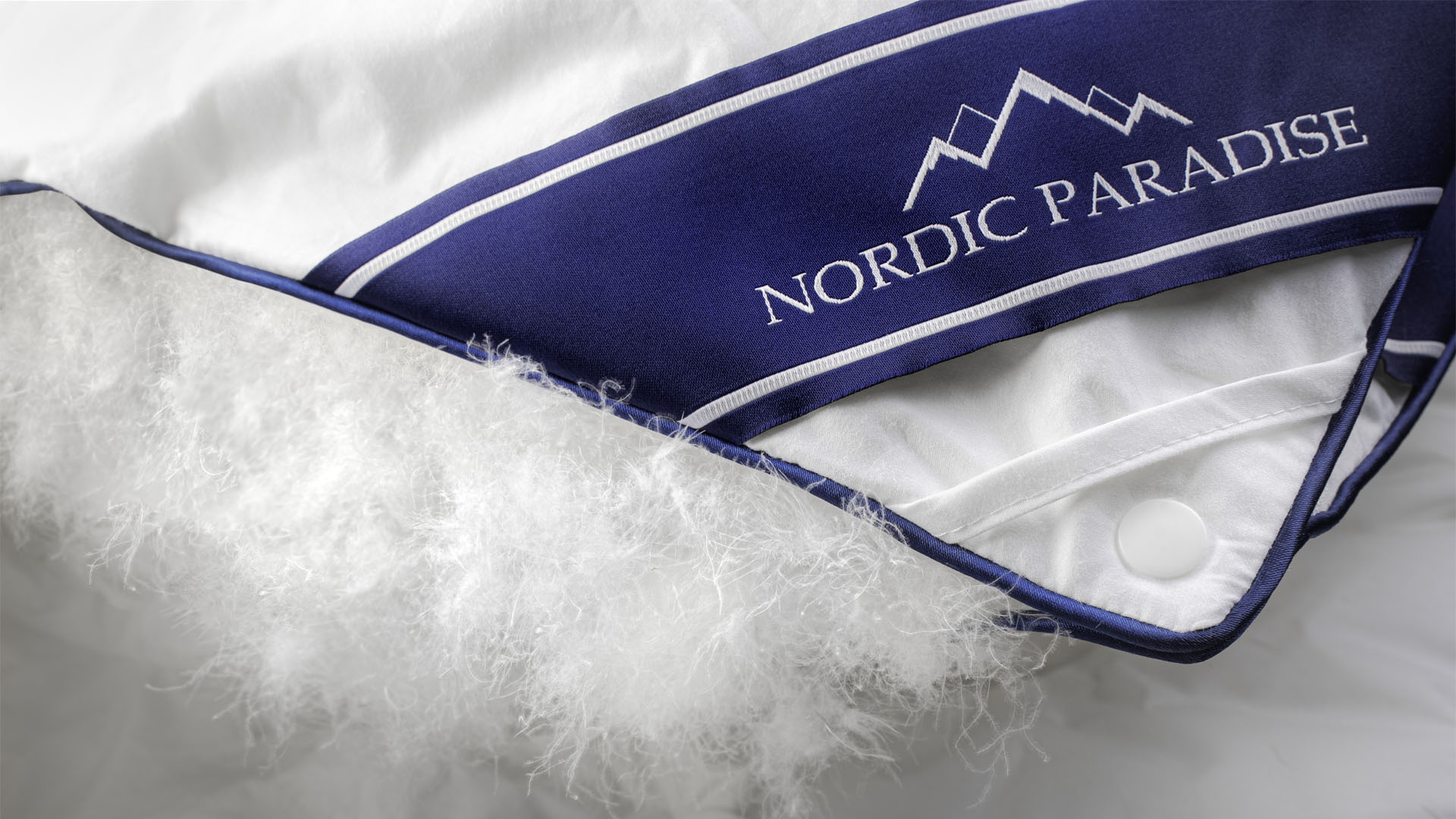 Down

Synthetic
Fluffy fill Down is nature's lightest insulator and has the ability to absorb and retain large volumes of air. It has a higher fill power compared to down alternatives such as microfiber or polyester fillings. One of the main advantages of down is that it is easy to fluff so that it keeps its volume over time. A polyester filling will gradually decline in loft and cannot be fluffed again to increase its volume.
Thermoregulating A down filling is naturally thermoregulating. This means that it has the ability to regulate your body temperature at a steady level without overheating or getting too cold. A polyester filling, on the other hand, is not thermoregulating and can result in overheating or having it too cold.
Breathability Down has the ability to let air pass through and to regulate your body humidity by taking in moisture and gradually releasing it to the air. A polyester filling will act as a seal over your body, trapping all heat and humidity. This might result in overheating and waking up all sweaty.
Anti-dust mite A down duvet is always made with a tightly woven cotton textile (called percale) that blocks the down fibers from passing through. This has as a main advantage that it blocks dust mite on the surface from passing through the textile and building up internally. This prevents you from allergic reactions. Down alternative duvets are made with less tightly woven textiles that don't block dust mite. This can result in the build up of dust mite in your comforter, which can result in allergic reactions.
Machine washable You can wash and dry your down products in a regular home washing machine and tumble dryer. In general a down duvet does not need to be washed more than once every 2 to 3 years. However, down products are relatively more challenging to wash and require extra care to be washed and dried properly. Synthetics on the other hand are more easily washed at home and can be seen as a more low-maintenance option.
Durability A down duvet has an average lifetime of 10-15 years before it needs to be changed. For comforters with a polyester filling it is advised to change it every 3-4 years.
Sustainability A down duvet and pillow is made of 100% natural materials. They are fully biodegradable and can be recycled into new products. Polyester fillings are not possible to be recycled and are one of the biggest contributors in volume to our waste belts.
Follow us on Instagram and Facebook!
Check out what's trending with #mynordicparadise
This error message is only visible to WordPress admins
Error: Access Token is not valid or has expired. Feed will not update.
Stay informed for better sleep!
Be the first to get amazing discounts and information about new products!
Visit our blog
Uncategorized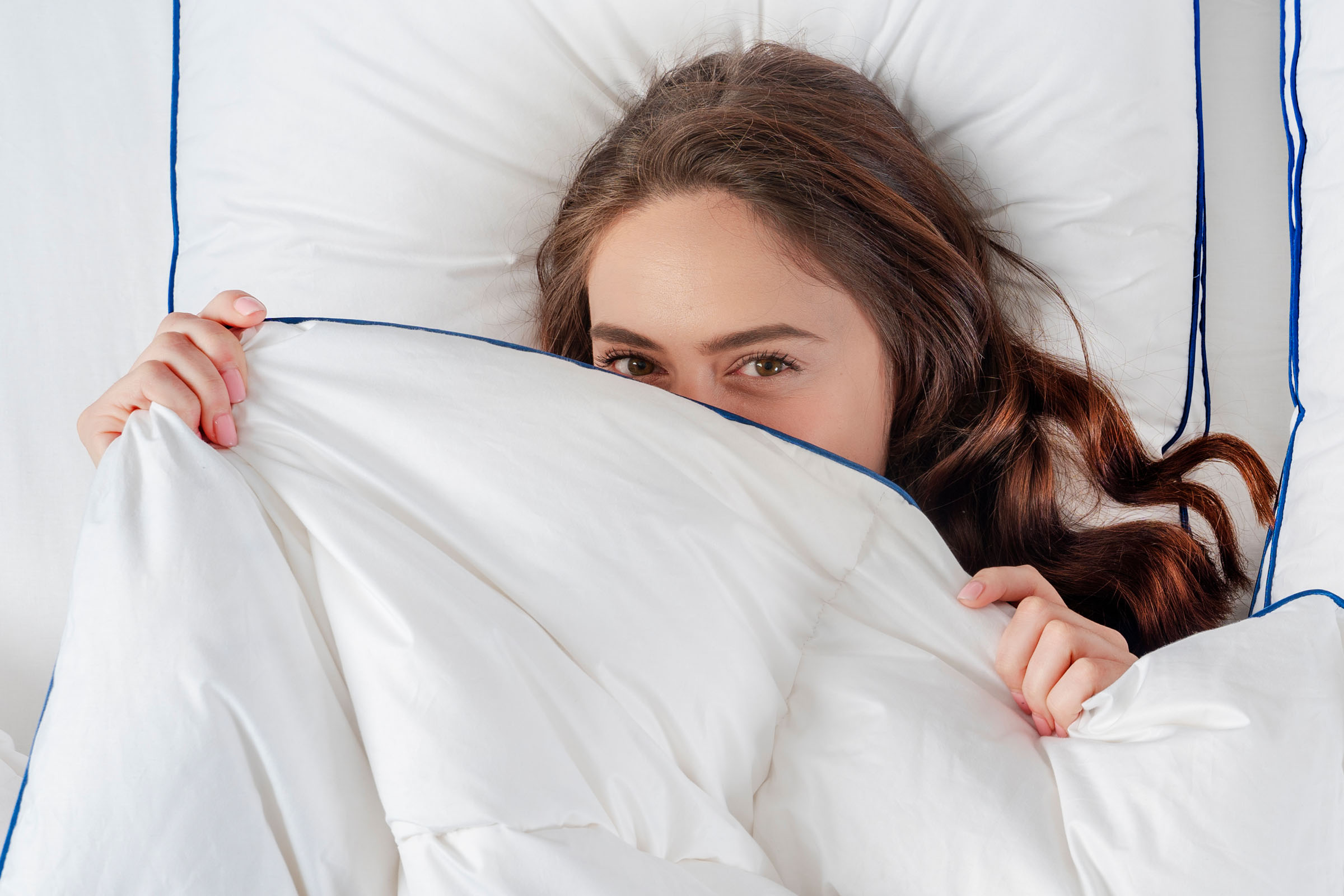 REM Sleep and the 4 Stages of Sleep
Sleep is essential for every process in our body. To best understand its complexity, we have to learn about the...
Visit our blog