-10% ON ALL BED SHEET SETS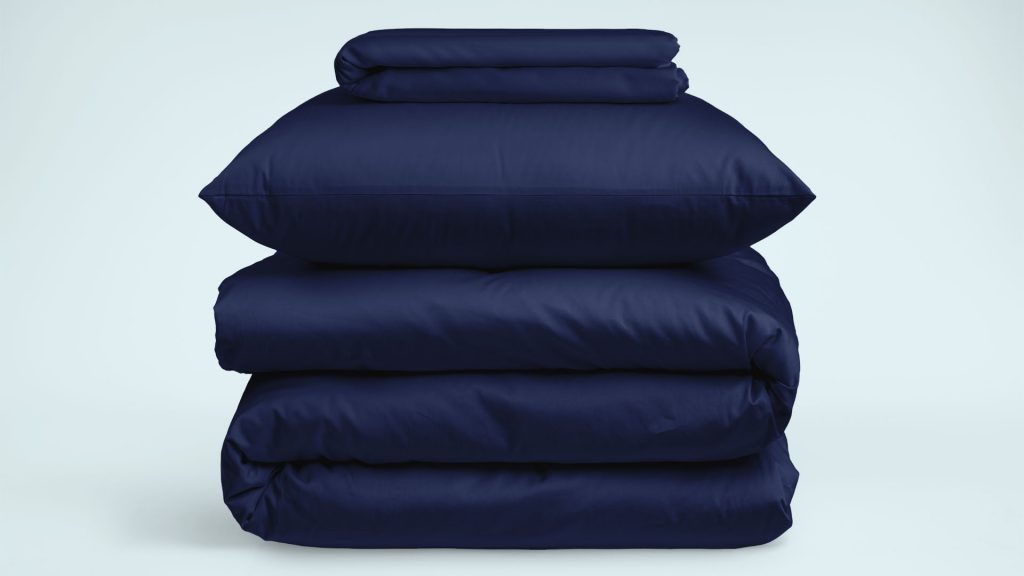 Cotton Sateen Bed Sheet Set
Consist of: 2 pillowcases, 1 duvet cover, and 1 fitted sheet (optional)
Dream away with our luxury cotton sateen bed sheets. Select a color and brighten your room!
Starting at
€

95,00
(up to 10% discount)
VAT inc.
Buy Now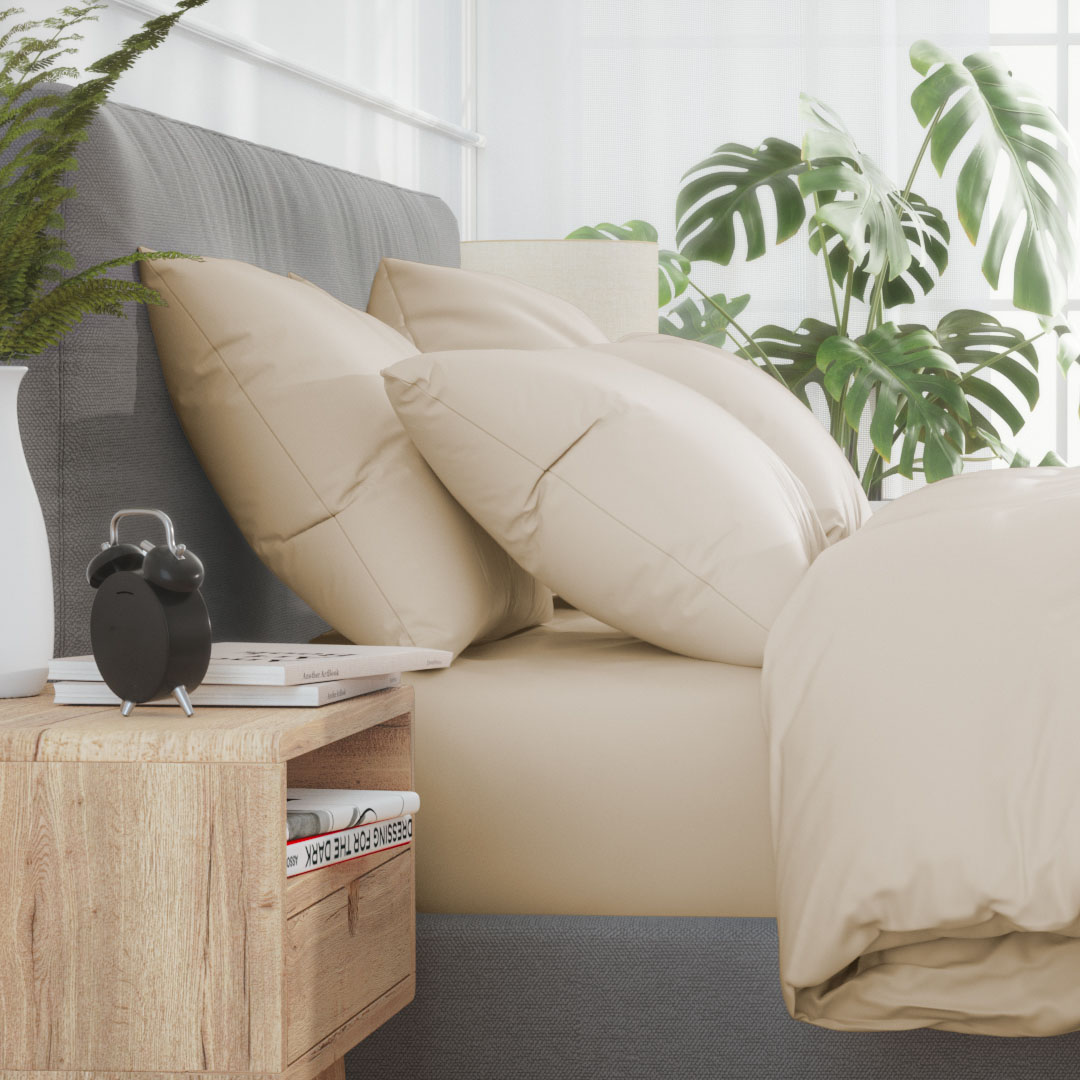 The advantages of cotton sateen bed sheets
Soft, light and ultra comfortable
100% natural materials
breathable cotton textile
Good for all seasons
Machine washable and tumble drying 5-Star Hotel Quality
Give your bed a luxury hotel experience with our ultra soft cotton sateen sheets

European Production
Our bed sheets are made in our own factory in Europe. This is how we can ensure the quality of each product in the smallest detail.

Personal Support
We are here to help you with any question or problem! Reach out to us on the chat, by mail or via WhatsApp.
Bring some color into your bedroom
Our bed sheet sets are available in 6 beautiful colors. Give your bed a new fresh look or start mixing by combining different colors.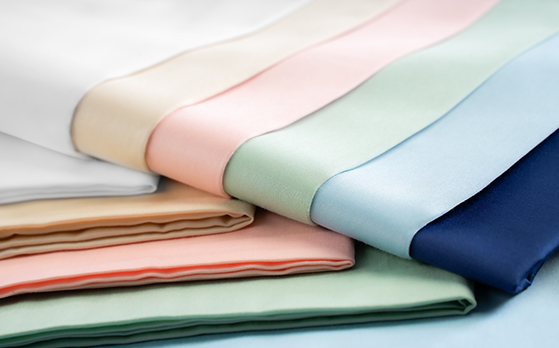 Soft cotton sateen
Fall asleep in a cloud of softness and luxury. The sateen weave gives our bed sheets a smooth and soft feeling which makes it a pleasure to crawl under every night.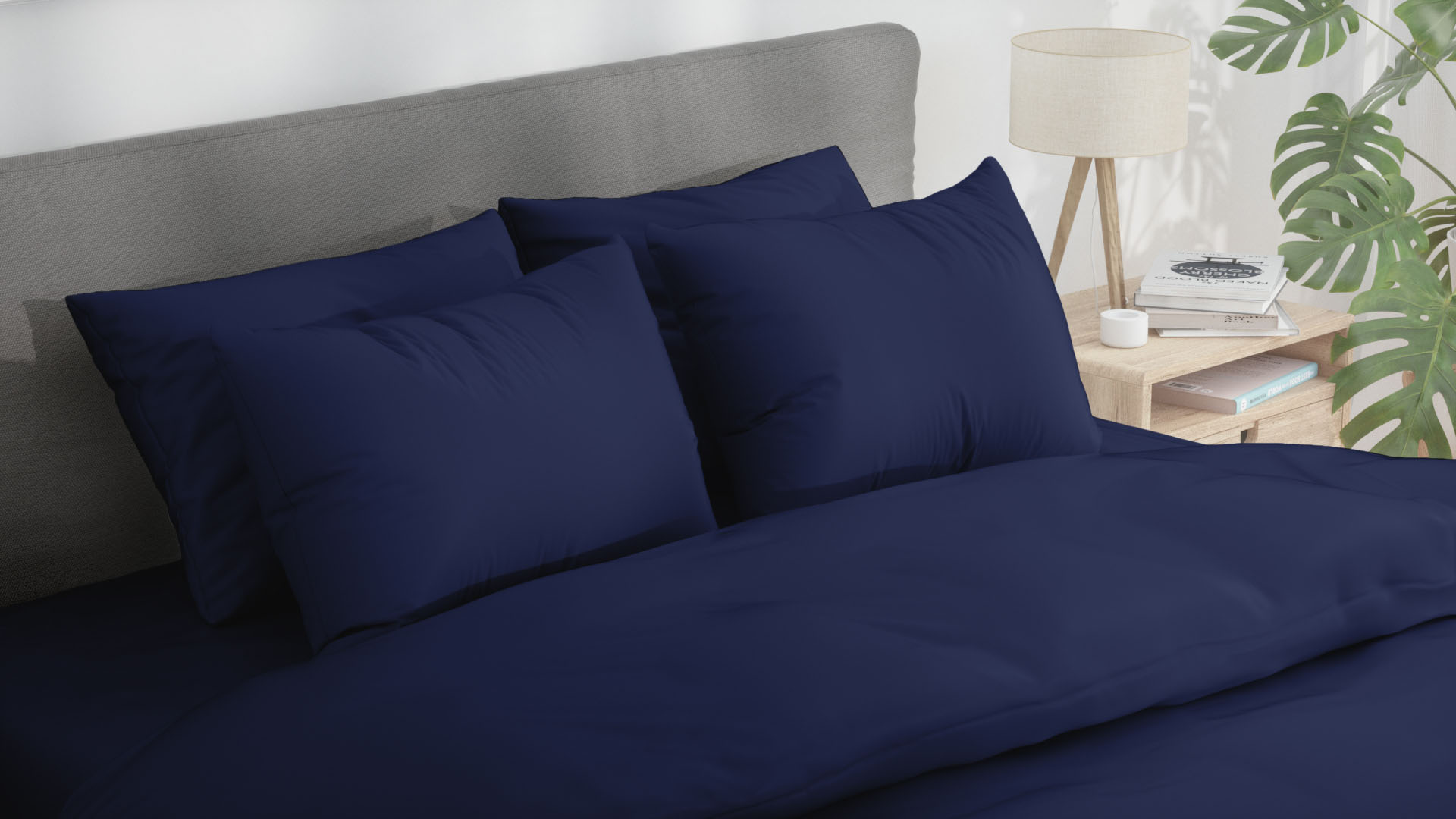 Made to last
All our bed sheets are hand sewn in Europe with attention to the smallest detail, from the hidden zipper to the internal stitching. This gives our sheets a premium quality that will last for many years to come.
Shop Your Sheets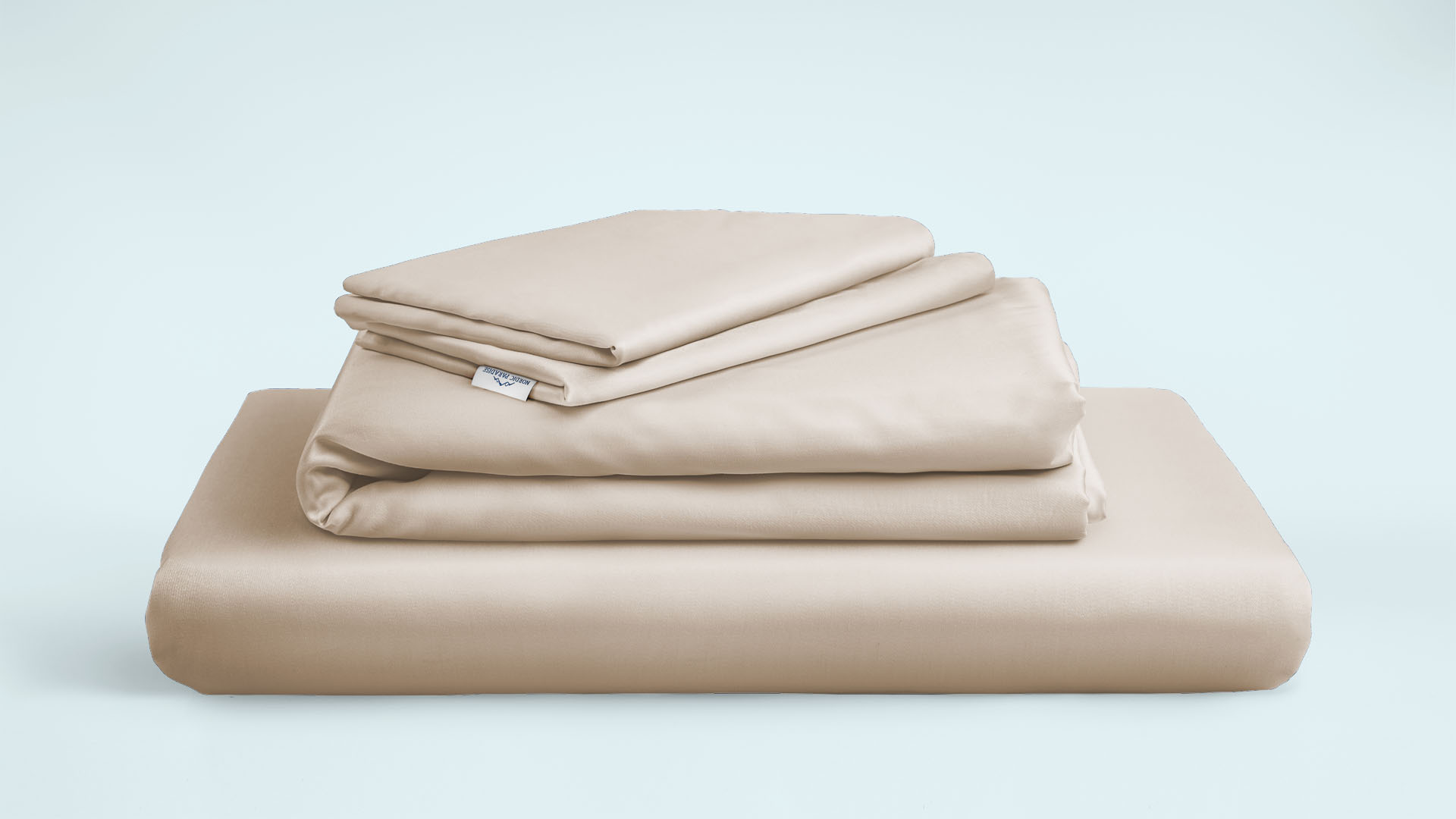 What do our customers thing about their Nordic Paradise bed sheets?
Soft and good quality
The sheets feel very soft and comfortable. I washed them already a couple of times and they stay in perfect shape, no loss of color. They also become even softer after washing. I'm thinking of buying a second color set soon!

See all reviews

See all reviews
Sleep tight with our luxury soft cotton sateen bed sheets
Sleep tight with our luxury soft cotton sateen bed sheets


Frequently Asked Questions
Are cotton sateen sheets machine washable?

Yes, all our bed sheets are machine washable at 40°C. You can easily dry our sheets in tumble dryer, ready to make your bed fresh again. Washing cotton sateen bed sheets will even make them softer!
Is cotton sateen shiny?

Cotton sateen has a specific weaving pattern that makes it extremely soft and gives a gentle sheen. After washing your sheets they will become even softer and the sheen will partly disappear. This gives a very subtle and luxurious look to the sheets.
Can I combine different colors in one set?

Each set is made in one colour. To combine colours, you can add items individually in different colors or add more than one set in different colours to your cart.
Can I select products separately?

Each set contains two pillowcases and a duvet cover. You can also choose to add a fitted sheet to your set. If you prefer to mix and match, you also have the freedom to select each product separately, tailoring your bedding collection to your unique preferences.
Which certifications do the bed sheets have?

All our bed sheets are OEKO-TEX certified. This means that all the materials that are used in our products are tested for harmful substances to ensure that the products are safe to use with close to skin contact.
Do I have a warranty on my Nordic Paradise bed sheets?

Yes, all Nordic Paradise bed sheets have a limited sheets warranty against manufacturing defects or damage due to normal use. All the more reason for us to pay the greatest attention to every detail in the production of our bed sheets!
How long will it take to receive my order?

We have free fast delivery in Belgium, The Netherlands, France, Germany, Denmark, and Luxembourg! For other regions a small delivery cost can be applied at the check-out.

Depending on where you live the delivery will take between 1 and 3 working days. You can use the tracking number in your confirmation email to get the most up to date information about your order.